Pretty much as simple as that, really. The calendar date for the Albion Online Steam release has been confirmed and that date is Wednesday, May 16th, with a little celebration being prepared for players of the sandbox MMORPG regardless of platform to mark the occasion.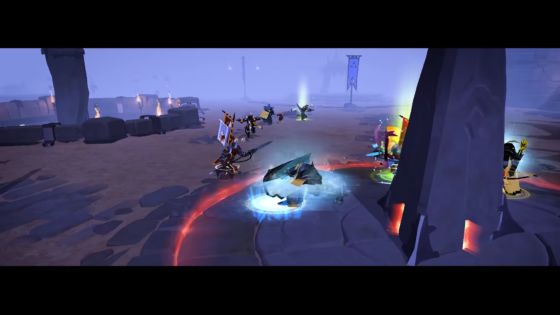 When Albion Online lands to the Steam platform, it will naturally arrive with a number of Steam features such as achievements. These achievements aren't going to be limited to Steam users, however: all players of the MMO will be able to earn these new achievements in the native Albion Online client for the hunters out there.
As a way to celebrate the potential influx of new players, Albion Online will be boosting Fame gains for an entire week from May 16th through May 22nd, with all Fame-earning activities – gathering, crafting, mob killing and the like – raking in 25% more Fame during that time period.
A trailer heralding Albion Online's imminent Steam launch has been attached to the announcement, which you can see below.
Our Thoughts
We do hope that this move to the Steam platform will do what the devs of Albion Online want it to do, which is to draw in more new players. Will you be among those making your first steps to this particular sandbox MMORPG, or is the launch on Steam not enough to draw your interest? Feel free to tell us your thoughts in the comments.
Source: press release
Articles Related to Albion Online
Albion Online Reveals a Lancelot Mid-Season Update
Latest Albion Online Dev Videos is All About Fishing
Top 5 Ways to Make Silver in Albion Online
Related:
Albion Online
,
Launch Date
,
News
,
Release Date
,
Sandbox MMO
,
Steam