Sandbox Interactive, the developer behind cross-platform sandbox MMORPG Albion Online, has released the second major content update for the game since its closed beta launch at the end of last year. Titled Brutus, which we already knew, the update expands Albion Online's PvE content, improves the user interface and adds multiple community-anticipated features that make Albion Online's world even better.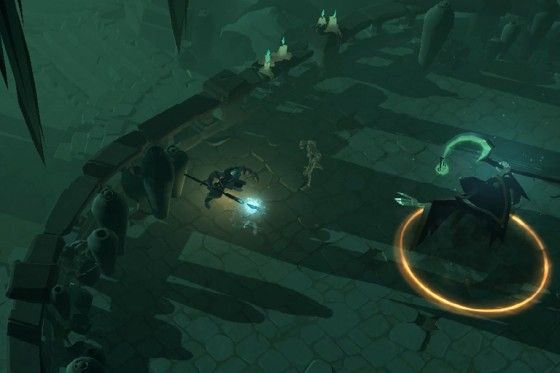 Brutus introduces additional PvE content in the form of Undead Dungeons, bosses and mobs. The new dungeons are named Sunken City and The Crypt, and they'll include a brand new feature that allows players to enter the same dungeon from different clusters. Experience a true co-op adventure by fighting the gateway boss, with plenty of PvE action still waiting ahead. The Undead Dungeons will also appeal to solo players however, who'll be able to find solo gateways to experience the full PvE challenge, just not with others. Watch out for the new members of the Undead faction though, because the Governor and the Necromancer are quite the challenge.
While the Undead make the lives of players a lot more difficult, Sandbox Interactive makes those lives a bit easier again with several Quality of Life features, including guild management tools. On top of that, a broader set of improvements has been announced that will optimize the User Interface for every respective platform Albion Online supports. As a first step, Brutus will already include an optimized PC interface with smaller menu buttons, new positioning for various HUD elements and more.
You can find out more about the Brutus update on Albion Online's official website.
Our Thoughts
After teasing us earlier this month, we finally get to enjoy everything new that Brutus has to offer, and we couldn't be happier about it. The two new dungeons sound like they're full of great adventures, so we can't wait to check them out!
Source: Press Release
Related:
Albion Online
,
MMORPG
,
News
,
Sandbox Interactive
,
Update