Sometimes, you can't really wait on the next regular patch cycle to twist a few knobs and make some changes. This is the thinking behind Albion Online's upcoming Lancelot mid-season update, which is going to spring some important tweaks to the sandbox MMORPG a little earlier than usual.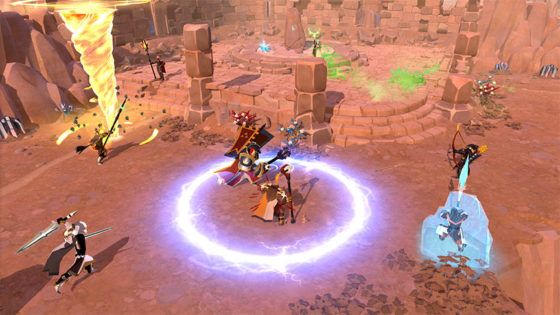 Guild vs. Guild has gotten some particular focus in this update. The cost of buying runes, souls and relics is going to see a significant reduction; activation times of siege camps will happen twice a day, with half of the camps becoming active during each period; and Siphoning Mages will spawn less frequently and will no longer provide a bonus to the next GvG battle if they're placed before the start of a GvG battle. There will also be a GvG training mode option, letting players set up cost-free, consequence-free skirmishes to practice their skills.
In addition to these adjustments, the next update will bring the ability to re-spec training masteries and a variety of combat balance changes, with particular focus on buffing under-utilized base-level and lower-level Artifact Weapons.
The mid-season update for Lancelot is set to arrive on Wednesday, May 2nd. A more in-depth rundown of the planned adjustments can be read on the Albion Online website.
Our Thoughts
Seems like GvG is a popular pastime in Albion Online, considering the speed with which the devs are looking to apply adjustments. If you're a player of this sandbox MMO, we'd love to know your thoughts on whether these adjustments will be positive or not.
Source: press release
Articles Related to Albion Online
Albion Online Announces its Arrival on Steam
Latest Albion Online Dev Videos is All About Fishing
Top 5 Ways to Make Silver in Albion Online
Related:
Albion Online
,
News
,
Sandbox MMO
,
Update