Trion Worlds has unveiled a bundle of new details for ArcheAge 4.0, not the least of which being a release window for the upcoming update. The new update is said to make the game "more accessible than ever before" with a variety of system updates and refinements along with a brand new naval PvP arena.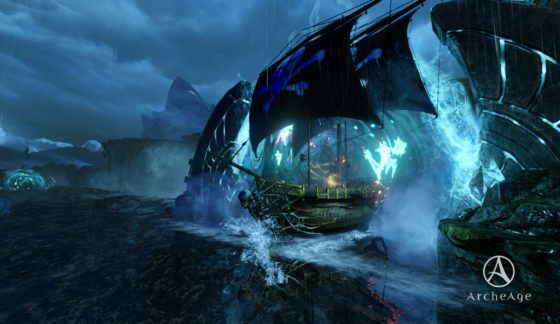 On the accessibility front, 4.0 will add an open-world raid finder in the form of a Raid Recruitment Board. This board will let players post advertisements for their raid groups in order to help players come together to take on Erenor's greatest challenges. ArcheAge's Gem system is also being streamlined with a new Lunagem system to reduce the effect of RNG, while a new crafting questline will seek to bring inexperienced players into the game's economy. Crafters of all skill levels will also get a new crafting UI.
If you're the PvP'ing sort and want to take your fight to the seas, there's the upcoming Bloodsalt Bay, a 20-player naval battleground where three ships crewed by five players each must battle each other and the various monsters of the deep.
ArcheAge 4.0 is due to arrive sometime in the final quarter of this year. You can check out some of the high seas PvP action of Bloodsalt Bay in the trailer below.
Our Thoughts
This is looking like a drastic update for ArcheAge and we're excited to explore more once it releases. In addition to the refinements proposed by the update, the new Bloodsalt Bay arena certainly sounds – and looks – very hectic. We anticipate more details as we get closer to release.
Source: press release
Articles Related to ArcheAge
ArcheAge: Erenor Eternal – Less Frustration, More Stuff
ArcheAge Community Q&A Talks Future Content
A Look at the ArcheAge Fresh Start
Related:
ArcheAge
,
Gamescom 2017
,
News
,
Sandbox MMO
,
Update