Back in August, WEBZEN announced they were bringing ASTA – The War of Tears and Winds, to the West, after it had been shut down in South Korea a month earlier. WEBZEN announced today that those plans will become a reality quite soon, as its initial beta test is scheduled for the 3rd of November, 2015.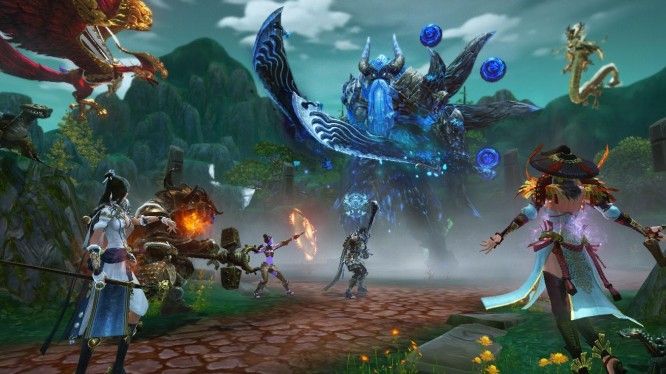 The beta test isn't restricted to just a few players either, as all players with an active WEBZEN account will be able to check out the newest addition to the gaming portal. The initial beta test is going to last for roughly one month, and is supposed to provide players with a first look at the game's settings and features, and will also serve as a stress test and general check-up for the servers. Player progress and characters will be wiped once the initial beta test ends, but that doesn't mean it's not worthwhile for you to participate! Once the official open beta begins, all participants of the initial beta test will receive a special thank-you gift.
ASTA has a unique art design and great attention to detail in its environments and characters, while also bringing back some of the most popular features found in the most beloved MMOs at the moment, such as customizable attributes and talent trees. Via this customization, players will be able to create their perfect character and have more freedom in their choices. The Divine Spirit System and jewelry crafting allow for extensive customization as well, letting players fine-tune their specializations even further.
Some of ASTA's most notable features include:
A vibrant fantasy setting inspired by Asian myths and legends
Dense and suspenseful storylines and quests
A dungeon and raid finder for cooperative group play
PvP battlegrounds, arenas, and guild battles
Extensive character customization, with unique systems such as Divine Spirits
If you're interested in participating in the beta test, head over to the official ASTA website and sign up!
Source: Press Release
Related:
Announcement
,
ASTA
,
Beta
,
MMORPG
,
News
,
WEBZEN