"At long last, Atlantians and VALOFE are now joined together!" proclaims the announcement, as Atlantica Online relaunches under the stewardship of VALOFE. The resumption of service for the MMO brings new details of what's coming for 2017 in both the short and long term.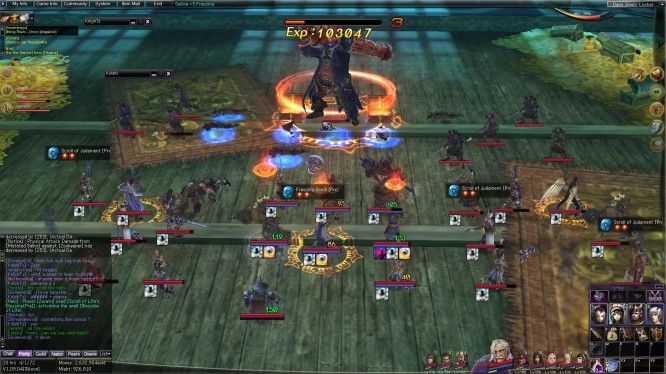 Early in the year, Atlantica Online will be seeing a raise in level cap to 180, the release of Arc Angel Gears, a Valentine's Event, and a Dark Crystal event from January 19th through February 9th. Q2 will also see a revision of the game's Item Mall and creature and map renewal.
VALOFE promises improved support for Atlantica Online players, with promises of better interaction between fans and the operations team, and overall better service for new and existing players. "We all agree that a new year should start with new things, and we all see that changes should be done as soon as possible," reads the post. "VALOFE promises to implement this changes, all for you, ATLANTIANS!"
Our Thoughts
We're glad that players of Atlantica Online get to have their game back, and we do hope that VALOFE makes good on the promises of improved service and support. The list of what's being offered at the beginning of the year all sound like a step in the right direction. Here's to good things for the game in 2017 and beyond!
Your Thoughts
Are you happy to have Atlantica Online back? Do you think the game is in good hands? Give us your opinion below in the comments.
Source: official site
Articles Related to Atlantica Online
Atlantica Online Details Shutdown and Relaunch
Atlantica EU Gets an English Version and Includes New Class and Zone
Turn-Based Strategy MMO Space Wars: Interstellar Empires Announced
Related:
Atlantica Online
,
MMO
,
News
,
Relaunch
,
Turn-Base