It's a new year for turn-based PvP battler Atlas Reactor, and with it comes the start of Season 2 and a host of changes to the game. These changes are the subject of the newest Atlas Reactor producer's letter that went live today.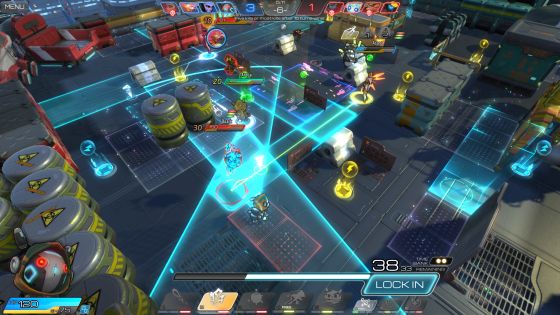 The most notable change being made in Season 2 is the ability to unlock Freelancers through gameplay, along with the ability to purchase Freelancers individually. "From the beginning, the Atlas Reactor team has listened to and responded to your feedback, and earning freelancers through gameplay has been your number one request post-launch," writes executive producer Peter Ju. "By making the game fully free to play we give more players the opportunity to experience everything Atlas Reactor has to offer."
Season 2 also heralds the beginning of the next round of Ranked, which free players will get to experience as well. Season 2 will also bring a new freelancer, rotating game modes, and an expected suite of roster balance changes.
Season 2 of Atlas Reactor will kick off on Tuesday, January 17th. You can read the complete producer's letter here.
Our Thoughts
We all think very highly of Atlas Reactor, and this move to unlock Freelancers through gameplay only solidifies that adoration. We can't wait to see what sorts of changes and what new things are in store for Atlas Reactor Season 2!
Your Thoughts
How do you feel about this decision by Atlas Reactor? Is this something you've been hoping for, or do you worry that this will mean less revenue coming in for the game? Tell us in the comments.
Source: official site
Articles Related to Atlas Reactor
December's Atlas Reactor Winter Update Fires Up Snowmageddon
Atlas Reactor Introduces New Freelancer Kaigin the Warpstalker
Trion and ESL Create Official Atlas Reactor eSports Event
Related:
Atlas Reactor
,
eSports
,
News
,
Producer's Letter
,
PvP
,
Season 2