It's now time for you to get your MOBA-styled online brawl on. Today marks the Battlerite free to play launch, with a new character added to the roster and, naturally, a new trailer full of all of the skillshots and action demonstrations one would expect.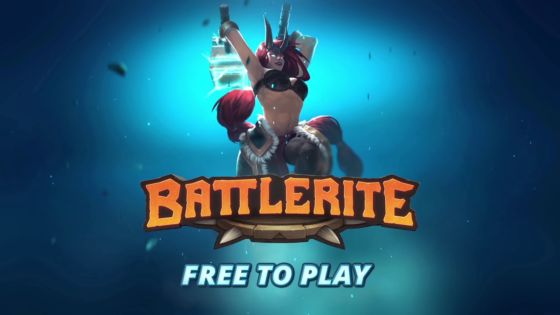 The new roster addition is Thorn: The Twisted Terror. As his name would suggest, Thorn uses a variety of thorny plant-based abilities to assault foes from range and at close distance. He even has a teleport maneuver that lets him burrow under the ground and burst up beneath foes in a bundle of huge spikes, all of which can be seen in a demonstration video. The free launch also introduces over 200 new items including outfits, rare weapons, and victory poses.
As for how free-to-play works, the game will offer a rotation of six different characters to choose from on a weekly basis. Players can unlock their favorites either through direct cash purchases or in-game currency. Of course, there's also the Champion's Pack still on offer, which will open up all current and future roster additions at a cost of $29.99.
In case you're not familiar, Battlerite is an online PvP arena brawler that pits 2v2 or 3v3 teams against each other in overhead, MOBA-esque combat. If you're curious, you can check out our own early access impressions from last year, or simply head over to Steam and check out the game yourself. There's also the aforementioned trailer below.
Our Thoughts
We haven't been in the arena of Battlerite in a while, so it seems as good a time as any to return, especially since there's no cost involved to get into the brawl. Here's hoping Battlerite's brand of arena PvP is a hit among players; nothing dulls a game like this quite like waiting for a match to begin. And don't forget to claim your key for the Champion Ashka!
Sources: Steam, press release
Articles Related to Battlerite
Battlerite Champion Ashka Giveaway
Battlerite Extols the Virtues of Backstabbing
Battlerite Early Access Impressions
Related:
Arena
,
Battlerite
,
Free to play
,
Launch
,
News
,
PvP