As Fallout 76 heads out of B.E.T.A. and into a fully-launched online game, the folks at Bethesda wanted to offer a few words to players and staff, as well as provide a little preview of what Fallout 76 updates are looking like post-launch. Emphasis on "little preview", if we're honest with ourselves.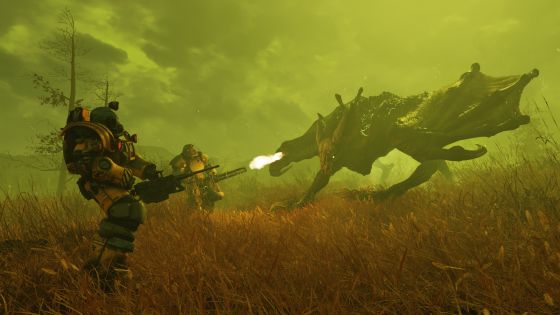 The self-described "incredible" list of post-launch updates due for Fallout 76 include improvements to C.A.M.P. building, additional quests and events, new Vaults opening up in the game's world, a faction-based PvP system, and the ability to respec your character among other plans.
As far as when these updates are due, the post did not provide a timeline or release window.
The greater bulk of the dev blog offers a pat on the back to the game's testers and developers. "Creating a new style of game has taken the best from not just our own producers, programmers, artists and designers – but great efforts from across the company," reads the post. "A special thank you to all our fans who participated in the B.E.T.A. With your help we've made the game better each week."
Our Thoughts
Congratulations certainly are in order to the folks behind Fallout 76, to be sure, but we'll be most interested in learning what players have to say about the game after spending more time than what the buy-in beta tests had to offer. Time will tell in that regard.
Source: official site
Related:
Dev Blog
,
Fallout 76
,
MMO
,
Multiplayer
,
News
,
Survival Sandbox