Star Wars The Old Republic is a scifi MMORPG developed by BioWare that is currently preparing for an event the developer is calling Summer of SWTOR. With several updates planned, players can expect plenty of content to enjoy and consume this summer.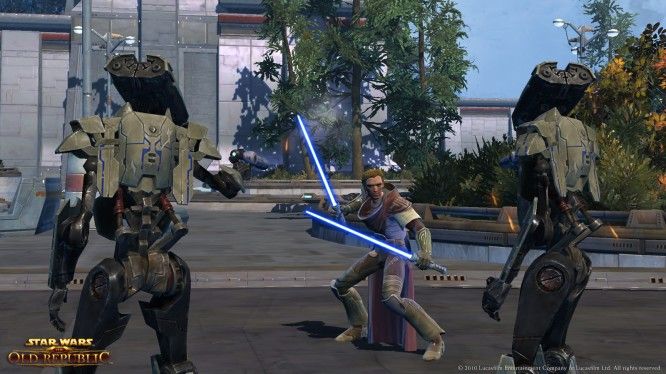 On July 23rd players will see the return of the Relics of the Gree Event for two weeks, the event will be scaled up to level 55 with better loot, rewards and achievements. August 6th will bring a new story arc called Titans of Industry – including two new flashpoints with additional hard modes, new daily missions, a group finder and an Ewok companion.
On August 13th BioWare will introduce Bounty Contract Week, providing new fully voice-acted missions that will send players after high-value bounties across the galaxy. Players will be able to interrogate informants, kill or capture their targets and build a reputation with Bounty Brokers Association who may one day offer contracts for criminal Kingpins.
Probably the biggest update of them all is coming around October 1st with Game Update 2.4, introducing a new planet with a short story-arc involving Dread Masters, two new operations, a new 4v4 warzone, and new Elder Game PvE and PvP gear.
To find out more about Summer of SWTOR you can read the official announcement on the forums, to find out more about Star Wars The Old Republic visit the game page.