Kung-fu'ing your way through the world of Black Desert Online is about to open up a bit more with the latest patch. Today's update brings the addition of new Lahn Absolute Skills, a new big game hunting-style event, and the usual number of adjustments and fixes.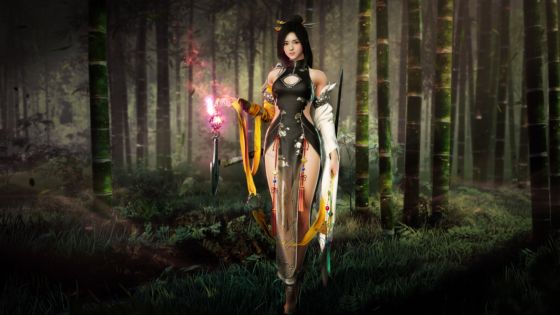 Absolute Skills, you'll recall, are merged standard abilities that are meant to keep the regular kit of a class on par with Awakening skills. To that point, the new update lets the Lahn class keep fighting fit with a bundle of these new abilities.
The new patch has also kicked off the Valencia Hunt-A-Thon. From now until June 13th before the next scheduled maintenance, players can use a Hunting Matchlock weapon to take down some giant-sized creatures in the world for a chance at some rewards at the end of the hunt. Everyone who participates will receive some consumables, while a lucky number of participants will get unique boxes, a blue-grade Frosted Matchlock weapon, or a Value Pack buff item.
The update has also made a number of tweaks to the other classes in the game, so be sure to get all of the details in the patch notes.
Our Thoughts
Not much earth-shattering in these patch notes for the most part, as far as we can tell, but it's good that the recently-arrived Lahn class is keeping up with the other classes already in the game in terms of progression systems.
Source: official site
Articles Related to Black Desert Online
Black Desert Online Patches In Major Class Adjustments
Black Desert Online's Lahn Class Arrives
Fairies Flutter into Black Desert Online
Related:
BDO
,
Black Desert Online
,
News
,
Patch
,
Sandbox MMO
,
Update