Just what are the Black Desert Online Mysteries of Summer? Well, that'd be telling, and considering figuring them out would actually net you real-life prizes that'd also be cheating. That's right, an in-game event in the sandbox MMO will have real world implications for those who are willing to follow the clues.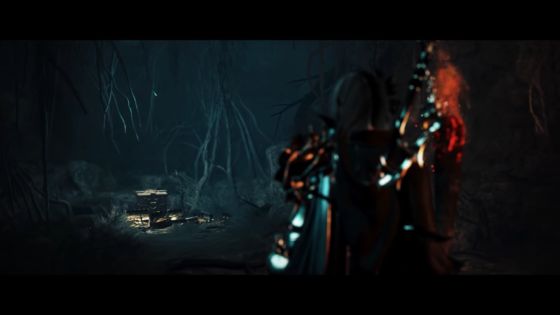 The Mysteries of Summer event is partially inspired by the film Ready Player One, where people follow clues inside a virtual world to ultimately gain ownership of it. While the prizes for following clues in the virtual world of Black Desert Online aren't quite as grand, they're still pretty darn good; prizes like an Alienware Area-51 R5 desktop, GeForce GTX 1071 Ti graphics cards, and 37-inch ultra-wide monitors are up for grabs, along with in-game items and silver.
If you're not the sort who's interested in the chase, or are just awful at reading treasure maps and following clues, summer in Black Desert Online will be celebrated in-game with the return of the Termian Waterpark. Players can head to the summery destination for mini-games, events, and fights against the boss Nineshark.
Both the Mysteries of Summer event and the waterpark will arrive to Black Desert Online next week, June 28th, after regular maintenance. Preliminary details of the Mysteries of Summer event are here along with a teaser trailer below.
Our Thoughts
Very intriguing indeed. We're definitely hoping that the treasure hunt in this Mysteries of Summer event proves to be both entertaining and challenging. We wish those who elect to participate the best of luck and hope everyone in Black Desert Online has fun in the waterpark.
Source: press release
Articles Related to Black Desert Online
Black Desert Online Awakens the Lahn and Gives Her Sword-Chucks
Black Desert Online Patches In Major Class Adjustments
Black Desert Online's Imperial Auction House Will Offer Rare Items
Related:
BDO
,
Black Desert Online
,
Event (In Game)
,
Event (Real Life)
,
News
,
Sandbox MMO