A new trailer has just been posted teasing some new Black Desert Online naval content.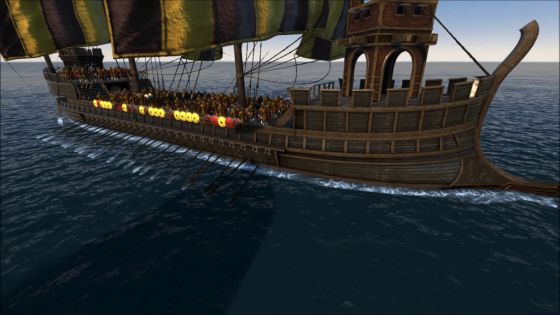 The trailer showcases several player-controlled ships firing cannons at each other in open naval combat before a large sea monster interferes and forces the ships to engage. According to the press release, the new update will further expand the world of Black Desert Online and will allow players to "venture out on the sea for exploration, establish trade routes, seek treasure, hunt monsters, and experience full-scale naval warfare." The expansion is slated to release sometime in the fourth quarter, with further details being provided during Gamescom. In the meantime, players of Black Desert Online can enjoy the newly-released Ninja and Kunoichi classes out today. If you're not in to the sneaky classes, or even if you are, you can watch the naval combat teaser below.
UPDATE: It would appear that Black Desert Online has rendered the video private, and the official site offers no information about the Naval Combat update or anything else related to this report. We'll be sure to keep on this story as we head in to Gamescom.
Our Thoughts
This has been the sort of stuff many Black Desert Online players have been looking forward to. Expanding the game beyond just a new landmass definitely will bring a whole new dynamic to the game as players look to further explore the new frontier in the open ocean. We'll be sure to report with any details for Black Desert Online during Gamescom.
Your Thoughts
Are you excited for this new content? What do you think you'll be doing out in the open ocean. Share your thoughts below with us!
Source: Press Release
Related:
Black Desert Online
,
News
,
Teaser
,
Video