Have you been enjoying the Dark Knight in Black Desert Online? Are you ready for the next step? Are you even close to level 56? Whether you are or not, the Dark Knight Awakening release date has just been confirmed by Kakao Games.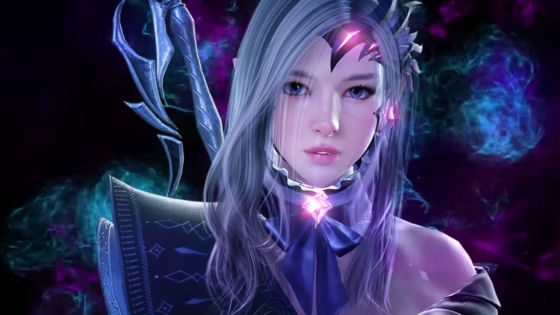 As revealed in a video launched in February, the Awakened Dark Knight uses projected swords to assail her foes. We now know the name of this particular set of weapons: the Vediant. Her new skills allow her to summon multiple weapons that give the class ranged offensive power as well as life-draining and mana regen skills.
The Awakening is not the only thing due to arrive soon to Black Desert Online. The game's Korean version will be offering up an announcement this Saturday, April 8th, which will be simulcast and localized in English on BDO's official Twitch channel. The content announcement will accompany a live PvP tournament and is scheduled to broadcast at 3 am UTC.
The Awakening for the Dark Knight will arrive shortly after the stream at the conclusion of regular maintenance this coming Wednesday, April 12th.
Our Thoughts
The press release noted that the Dark Knight class is one of the most popular choices in the game right now, and it's impossible to ignore why: she looks powerful and deadly while also projecting a sense of style that is distinctly BDO. We expect the Awakening will only make the Dark Knight even more popular among players of the MMO.
Source: press release
Articles Related to Black Desert Online
Black Desert Online's Dark Knight Awakening Showcased in Video
Black Desert Online Console Port in the Works
Black Desert Online Year One Infographic Counts Classes and Beer
Related:
Awakening
,
Black Desert Online
,
MMORPG
,
News
,
Update