We have some western Black Desert news! The English fan site, Black Desert Online, was able to secure an interview with Pearl Abyss talking a bit about the western version of the hotly anticipated MMORPG, and revealed some details on what we can expect for the North American and European release.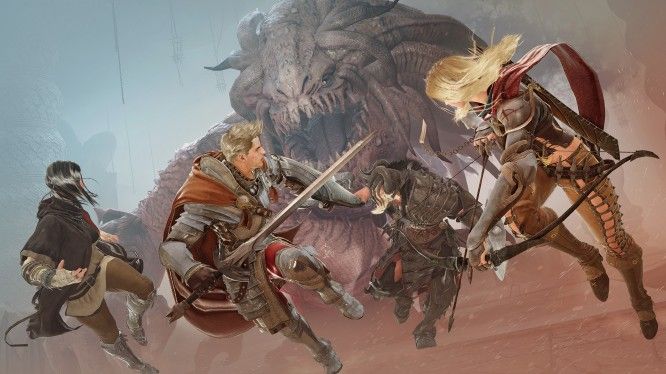 A big item of conversation for Black Desert fans is how much the Korean game has changed since the first closed beta test, moving away from the open world sandbox with the tough world bosses and into a more casual styled MMORPG, with leveling taking a matter of maybe just 24 hours to reach level 50 and the complete removal of world bosses. Pearl Abyss talk about how the Korean market has changed a fair bit over the past few years and gamers over there, generally speaking, are used to a more casual mobile market these days. However, they are in talks with DAUM to release a somewhat different version in the west to compensate for the different tendencies of gamers in different areas. While the game will not return to its original state from the first and second closed beta tests, there is a chance that world bosses will see a return for the western version, as well as some of the other features that made Black Desert feel more like a sandbox MMO.
Pearl Abyss go on to explain their reasoning for lowering the game difficulty so drastically. Basically, gamers in Korea don't have the time to spend leveling for weeks before they can experience the end game content and Pearl Abyss wanted players to see level 50 more like the starting point for Black Desert, which is why it doesn't take too long to reach the max level at the moment. This is so that they can focus on all of the content available in the game no matter how limited their play time may be. They explained that things "could be different in [the] Western Version and it will be balanced as we discuss with our publisher." They also go on to say that they "cannot change the foundation of the game, but do believe it is necessary to service the game to fit the market up to [a] certain point."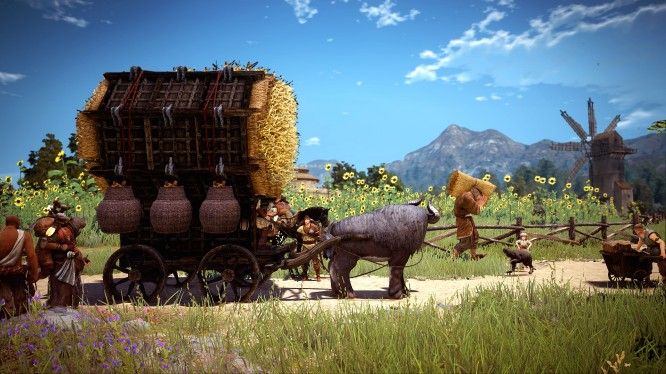 The interview moved on to talk about Black Desert's cash shop and how Pearl Abyss originally promised that there would only be cosmetic items available in the cash shop. However, there is now armor available to buy from the shop with stats and Pearl Abyss explain that when purely cosmetic items were added to the game's store, they were not selling well enough. So they added stats such as swim speed, experience gain, the ability to hide your character name, basically things that won't affect the outcome of a battle. Since then, cash shop sales have increased but Pearl Abyss remain dedicated to not venturing into the "pay to win" territory that many gamers are afraid of.
Finally, the conversation moved along to release dates. While there is still no confirmation on an exact date, Pearl Abyss do state that they are currently negotiating dates with the North American publisher of Black Desert and they would like to see the game over in the west "quickly," and games balances, PvP, and all of the other features of Black Desert will be modified in the west on a case by case basis depending on market demand. So it's likely that Black Desert will be a fairly casual-friendly MMORPG but hopefully we see the English version over in the west very soon™.
Source: Black Desert Online
Related:
Black Desert Online
,
Korea
,
MMORPG
,
News
,
North America
,
Pearl Abyss