The highly anticipated martial arts MMORPGs from South Korea is finally available in Western regions of the world. Starting on Friday at 10am PST, all players who purchased a Founder's Pack will be able to official begin their progress in Blade & Soul.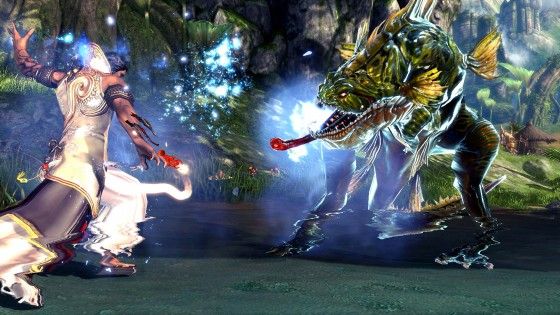 After more than 3 years of anticipation, MMORPG fans in North America and Europe will finally be able to get their hands on an English release of Blade & Soul. Despite its age, Blade & Soul continues to do well in South Korea, and on a Global scale, and maintains a major eSports following. While founders will be able to get their hands on the game starting Friday, everyone else will have to wait until the official release on Tuesday, January 19, at 12:01am EST.
In order to celebrate the release, a launch event will be held at the eSports Arena in Santa Ana during the evening of January 18. The launch celebration will feature hosts TKbreezy and Margaret Krohn, casters Bajheera, AALaguna, and Flow, cosplay from Azu, and DJ Grimecraft. Additionally, Blade & Soul World Champion Jaesung Lee will be accepting 1vs1 challenges in the arena.
Our Thoughts:
Blade & Soul has been hyped for an incredible amount of time. It's unlikely to live up to the expectations, but it should still prove to be a popular game based on its huge success in other areas of the world.
Source: NCSoft
Related:
Blade & Soul
,
eSports
,
Head Start
,
MMORPG
,
NCSoft
,
Official Release