After 13 years with the company, Kim Phan, Blizzard Global Esports Director is leaving the company. For anyone keeping track at home this is in fact the second major esports departure from Blizzard in the last month. The first was Nate Nanzer, the Overwatch League co-creator who left Blizzard for a position at Epic Games.
Kim Phan said that she's leaving the company in favor of a "new endeavor" elsewhere in the games industry. She shared news of her departure on an esports forum post where she made a lengthy statement.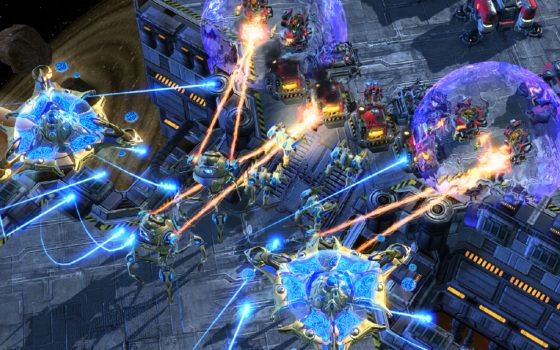 Dear friends,
Fifteen years ago, I discovered the TeamLiquid.net forums and became a part of this amazing family. This site has been around longer than I have been in esports, and a big reason why I've decided to make this post here today.
Back then, I was heavily involved in WarCraft III, running my own fan site at WCReplays.com. I played Brood War casually and tried to play WarCraft III professionally. I wasn't good enough to be a pro, so instead I became a team manager and picked up shoutcasting. Some of you might have known me as 'bunny'. I have always been – and still am – deeply in love with esports and its community. The passion, dedication, and camaraderie surrounding the games we love is infectious. Once you become immersed, you never want to leave.
I didn't know it at the time, but it was the passion I invested into these early projects that opened the doors to a 13+ year career for me at Blizzard. My first role was in development as a producer in online technologies (think Battle.net and game websites). I then went on to business intelligence to work on security, hacks, and anti-cheat, before eventually taking a seat at the table on Blizzard Esports. What a complete honor and privilege it has been to serve this amazing community. I will always remember the moments we created together, the blood, sweat, and tears we all poured in, and the late night hours we spent cheering on our favorite teams and players.
I have watched this industry grow through the support we've given one another: the strides we made when we lifted each other up rather than pulling each other down. I have enjoyed following the conversations in these forums, and in so many other venues where we have gathered both online and in person. I am a better person for having been a part of this amazing community, and will forever be grateful for it.
Going forward, I will be pursuing a new endeavor within the gaming industry. My last day with Blizzard was Friday, June 14th. As I hang up my sword and shield, I look forward to a bright future and wish all my Blizzard friends and family the very best.
Thank you for keeping me/us/Blizzard honest. I ask that you never stop. Even when you didn't hear from us, we were listening. Even when we made decisions you didn't agree with, we were listening (and learning). Never stop voicing your concerns and sharing what's most important to you — it makes all of us better.
I am planning to attend BlizzCon this year, this time around as a diehard fan. I hope to be cheering alongside some of you there.
GL HF,
.kim
Blizzard
,
Developer
,
eSports
,
News