Right, everyone got their salt ready? No, it's not margarita time, put the tequila away. It's Blizzard game dev speculation time! On today's show, we've got another Diablo job posting that hints at some new developments for the ARPG series. Or not. That's why it's speculation.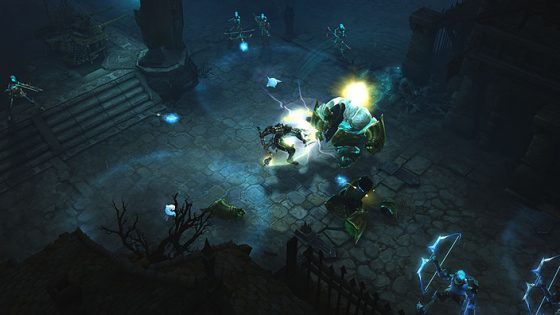 The posting in question is looking for a dungeon artist for what's described as "a new, unannounced Diablo project". Beyond that tidbit of information, the job posting details are otherwise mundane; familiarity with Maya, ZBrush, and Substance painter/designer, HR buzzwords like "self-motivated" and "team player", etc. About the only other hint – and this is a stretch – is the capitalization when the posting references creating "assets for the Diablo World".
Something truly new for Diablo is well overdue, with the current game seeming to be content with offering up Seasons as its main hook for new content. To that point, the most recent announcement mentions that future Seasons of Diablo 3 will be themed, with Season 14's theme being "greed".
It's possible that this new dungeon artist job listing holds hands with another job posting made last year that sought a production director with "massively multiplayer experience". That said, it's also entirely possible that this job posting is in reference to the anonymously confirmed Nintendo Switch edition.
Our Thoughts
If there's anything new to report on this front, it likely won't be coming before E3. We would love to see a proper MMORPG based on the Diablo universe, but then again Blizzard has already been pretty gunshy about bringing a new MMORPG to market. Just ask Project Titan. Oh, wait, you can't, because Overwatch is all up in your face.
Source: Blizzard Careers site
Articles Related to Diablo
Sources Confirm a Nintendo Switch Port of Diablo 3
Diablo Seeks an Employee with "Massive Multiplayer" Experience
Diablo 3 Game Page
Related:
ARPG
,
Diablo
,
Job Posting
,
Multiplayer
,
News
,
RPG
,
Rumor