Jagex has announced the official launch date for Block N Load. The title originally went in to beta testing last December and will be heading in to its full release on April 30th. Interested players can pre-order the the title now for a discounted price of  $19.99USD (originally 29.99USD).  The pre-order bundle comes with  the ''Skins for the Win'' downloadable content, plus a digital copy of Ace of Spades: Battle Builder.
In preparation for launch, Block N Load's will transition on Monday March 9th from its initial 'always-on' phase to weekend stress and balance tests that will run up until launch. This new testing structure will allow the development team to focus on fine-tuning the gameplay experience to help ensure a smooth launch process.
For more information on Block N Load can be found on the official website.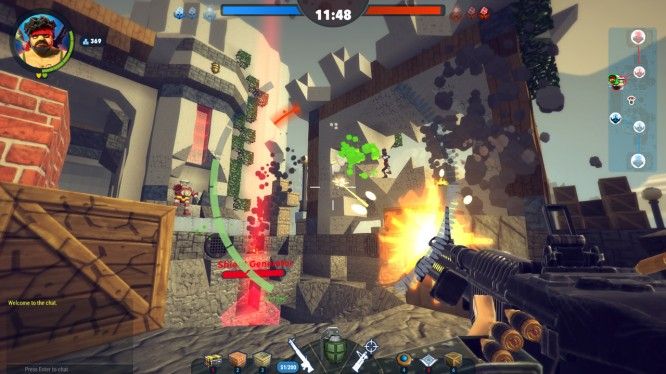 From David Solari, vice president of Block N Load.
"During the past few months, we've iterated, improved, and introduced new features much of it driven directly by player feedback.  We are now almost ready to unleash our block-tacular game, but, before that, we'll be holding a series of beta weekends to fine-tune all aspects of the game. As such, we'll be asking all of our players to jump in and ensure Block N Load is the best it can be ahead of its full launch on Steam."
Related:
Block N Load
,
Jagex
,
Shooter
,
Voxel