How many video games can say they've drawn the ire of a country's government? The online multiplayer shooter Ghost Recon: Wildlands can now count itself among that exclusive club as the game has received a Bolivian government complaint about its setting.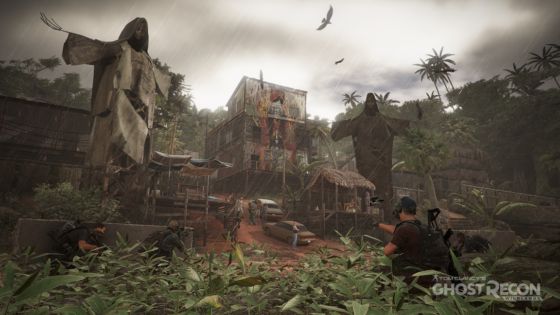 Bolivia has lodged a formal complaint with the French embassy over depictions of the country in Wildlands as a place under the control of drug cartels. According to the country's Interior Minister Carlos Romero, the government is prepared to take the matter to the courts, saying: "We have the standing to [take legal action], but at first we prefer to go the route of diplomatic negotiation."
Ubisoft has issued a statement saying that the game's depiction of Bolivia is a work of pure fiction and that the country was chosen because it has "magnificent landscapes and rich culture". As of this writing, the French embassy has yet to issue a formal statement on the matter.
Our Thoughts
If there isn't a disclaimer already, perhaps one stating that the Bolivia depicted in the game is a work of fiction would help. We can't speak for everyone playing of course, but we're pretty sure the draw of the game is to take on bad guys with friends, not to draw conclusions or assumptions on the state of Bolivia. Hopefully this will not amount to much more than a formal letter of complaint.
Your Thoughts
How do you feel about the Bolivian government complaint? Do you think the setting is offensive or do you think this is a bit of an overblown reaction? Give us your thoughts below in the comments.
Source: VG247
Articles Related to Ghost Recon: Wildlands
Ghost Recon: Wildlands Open Beta Detailed
The Division Updates Will Continue Despite Avatar Game
The MMO Alpha and Beta List: February 24, 2017
Related:
Ghost Recon: Wildlands
,
Legal Trouble
,
MMO
,
News
,
Online Shooter