Call of Duty: Black Ops III is quickly approaching the date of its hotly-anticipated multiplayer Beta, with PlayStation 4 players gaining access August 19th, and Xbox One and PC players on August 26th.
So today, Treyarch and Activision have released a load of information on the content that will be available in the Call of Duty: Black Ops III multiplayer Beta! Of course, this Beta will only contain a mere fraction of what will eventually be in the final game, but player feedback throughout the test will help shape the Day 1 experience for everybody.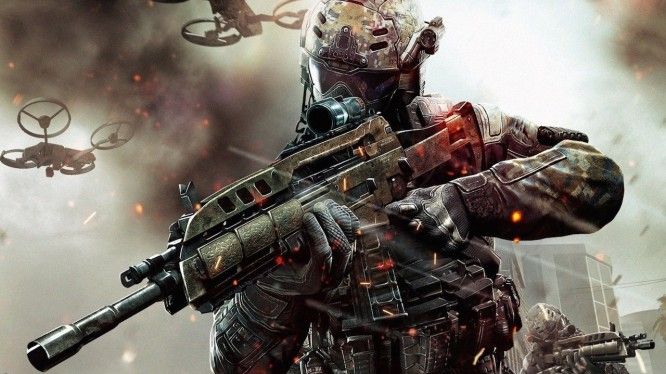 The Beta will consist of three maps, specifically built for the new momentum-based chained-movement system.
Players will be able to hop in to a range of game modes, including (but not limited to): Team Deathmatch, Domination, Demolition, Capture the Flag, and more.
Specialists will also make an appearance in the Beta, so players will be able to start getting to know the default Specialists in Callsigns:
Ruin – using sheer force to surprise the enemy
Outrider – a sneaky compound bow wielder
Prophet – using superior technology to disrupt the enemy's tactics
Battery – a heavily armored fearless war machine
Seraph – a focused militant enforcer with unflinching combat discipline
Nomad – a survivalist who uses his skills to turn the environment against his opponents
Reaper – "Experimental War Robot", kinda says all it needs, right?
Spectre – a stealthy assassin with mono-edged twin blades
All of whom have their own unique back stories, weapons and abilities.
Feeling pumped? Want to know more? Head over to the Call of Duty: Black Ops III website!
Source: Press Release, Call of Duty: Black Ops III Dev Blog
Related:
Beta
,
Call of Duty: Black Ops III
,
News
,
Shooter