The Champions Online Nightmare Invasion Event has begun, and that means that the heroes must prepare themselves to protect Millennium City from the horde of otherworldly monsters the event has unleashed. The Nightmare Invasion event runs from May 19 until June 2.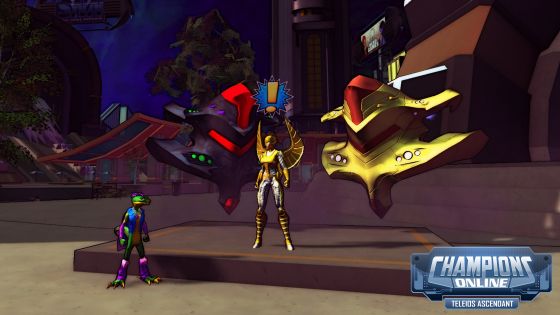 The two week event provides new challenges for the players, with special group events to complete and challenges to overcome as the players work to determine who is behind the Nightmare Invasion. Players will work alongside a mysterious stranger named the Golden Seraph to fight off the invaders. Completing events will reward players with special items and gifts, including a new archetype, new costume pieces and options, vehicles, and other goodies.
Champions Online is a free to play superhero action MMORPG from Perfect World Entertainment, which features colorful characters and a fighting game style combo-based combat system. Players create a superhero, design their appearance and costume from thousands of separate pieces and options, and set off to explore and fight off threats to the game's primary setting, Millennium City.
Players who would like to learn more about Champions Online or the Champions Online Nightmare Invasion Event should visit the game's official website.
Our Thoughts:
Special events are always a ton of fun, particularly when they deliver goodies like new costume bits and bobs and new vehicles! We'd be happy if players would let us know what they think of the event, and the reward items!
Source: Press Release
Related:
Champions Online
,
Event (In Game)
,
News
,
Perfect World Entertainment
,
Update