Going strong against the wave of criticism, the Warcraft movie has now reached  $412M in cumulative revenue, which makes it the highest-grossing movie based on a video game ever! Half of this has been brought in by Chinese box office earnings, which went up to $204M in less than two weeks since the Warcraft movie's release on June 8.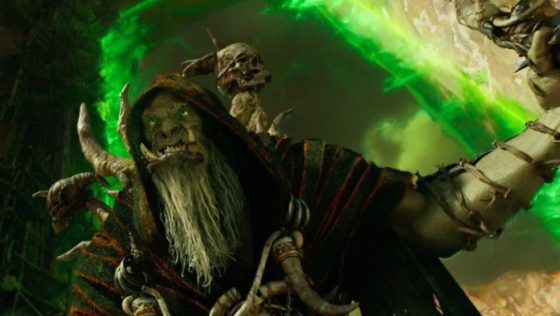 While this success is attributed mostly to the nostalgia and connection that Chinese players have with World of Warcraft, it is worth noting that Legendary Entertainment was just acquired earlier this year by the Chinese media conglomerate Dalian Wanda.
This connection helped the efforts to promote the movie much more locally than it was in the US, according to the source, with several companies such as Intel or the brewery Tsingtao participating.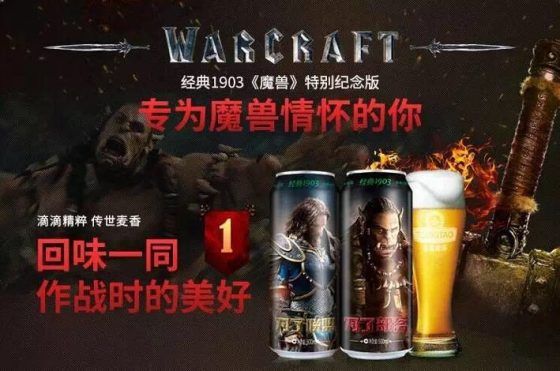 That's right, as part of that promotional deal, a special limited edition Tsingtao Beer package is currently available in China. The Warcraft movie-branded beer is simply the Tsingtao classic 1903 canned beer according to The Beijinger but it could make for a nice gift for passionate collectors.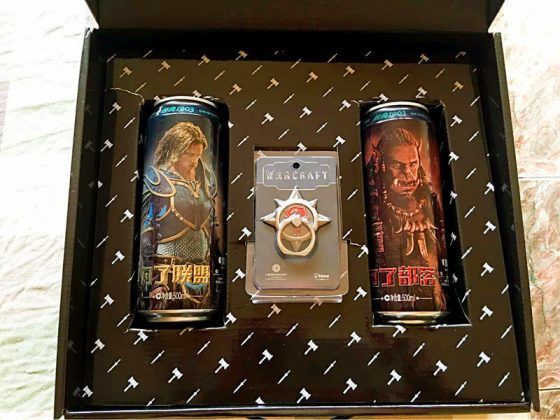 In sadder news, it seems that the Warcraft movie DVD, which is already available for pre-order, will not be getting the extra 40 minutes that Duncan Jones mentioned in an interview referring to his original cut of the movie.
Although we might be getting an extended version for the DVD release and the Warcraft movie novelization will surely grant us some additional details, the official story for now is no director's cut for the Warcraft movie.
Our Thoughts:
It's great to see the Warcraft movie doing well! Becoming the most successful video game movie adaptation wasn't that difficult when looking at what happened before, but overall Warcraft was a good advance for the category – hopefully it's not the last we will see of it either.
As far as the upcoming DVD release goes, those 40 extra minutes would make a really big difference for the overall feel of the Warcraft movie and we'd like to see tat just as much as all fans out there. With a bit of luck, maybe Universal Studios will reconsider a director's cut version.
Source: GlobalVoices.org
Recent Articles Related to World of Warcraft
World of Warcraft Legion Interview with Cory Stockton and Julian Morris
Warcraft World Premiere Experience
Warcraft's Wonderful Wardrobe
Related:
Blizzard Entertainment
,
News
,
Warcraft Movie
,
World of Warcraft