Today, Soulbound Studios' MMORPG Chronicles of Elyria passed the 80% completion mark and now the development team is discussing Kickstarter Stretch Goals.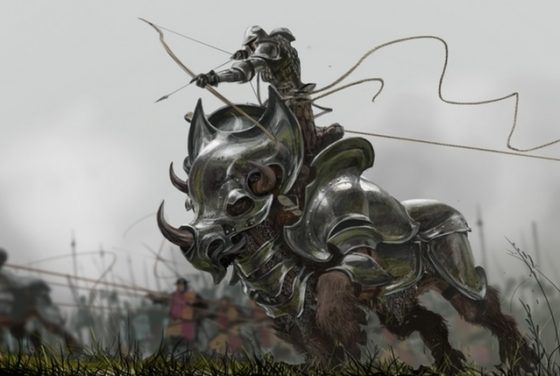 It seems that sometimes too much success can lead to complications. Currently, the Chronicles of Elyria team is trying to figure out what it's going to do after it meets the initial Kickstarter goal. With 23 more days to go and only needing slightly more than $150,000 (at the time of writing this), it's likely that the MMORPG will far exceed initial expectations.
The idea of adding Stretch Goals was discussed during a live Q&A with DM21 Gaming on May 9, which can be viewed below. The team discussed two possible options. The first would be to add more game features and the second would be to offer more Kickstarter rewards for funding the game. In the end, it was decided that the focus will be more on adding more rewards but also implementing features that were removed from the initial campaign to bring the goal down to $900,000.
"While we did have some features which had already been planned for CoE, such as Wards and Mounted Combat, we had to remove them in order to fit the "minimally viable game" into $900k. So our first priority for the stretch goals is to get those features back into the master plan."
This means that the more players invest in the game the more rewards everyone who backs the Kickstarter will receive. In addition to providing more rewards, the extra funding will go into making the main features of the game that much better.
Our Thoughts:
Normally, videogames on Kickstarter have all kinds of stretch goals lined up to provide backers with added incentive for investment. The fact that Chronicles of Elyria didn't even need to do that to be a big success could mean great things for the game's future.
Source: Kickstarter
Related:
Chronicles of Elyria
,
Kickstarter
,
MMORPG
,
News
,
Soulbound studios