Word had spread across Planet Internet over the past day about a rumor regarding new Star Citizen financial trouble. Specifically, a filing by Cloud Imperium Games UK for an assumed loan that provided the whole of Star Citizen as collateral. One of CIG's lawyers has taken to the game's forums to clarify just what the filing actually means.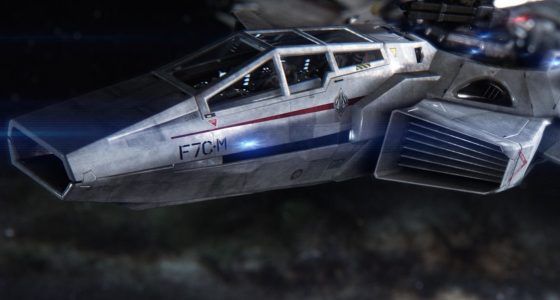 So just what is this document? According to CIG, it's a UK tax rebate advance specifically for Squadron 42.
"Our UK companies are entitled to a Government Game tax credit rebate which we earn every month on the Squadron 42 development. Foundry 42 and its parent company Cloud Imperium Games UK Ltd. have elected to partner with Coutts…to obtain a regular advance against this rebate, which will allow us to avoid converting unnecessarily other currencies into GBP."
According to the post, the advance was filed at the suggestion of CIG's financial advisors as a result of the shaky strength of the GBP as well as the loan's low interest rate.
But doesn't that mean the game is now owned by the bank? "A careful review of the security will show and contrary to some irresponsible and misleading reports, the collateral specifically excludes Star Citizen. The collateral granted in connection with this discounting loan is absolutely standard and pertains to our UK operation only, which develops Squadron 42," explains the post.
"This security does not affect our UK companies' ownership and control of their assets," it continues. "Obviously, the UK Government will not default on its rebate obligations which will be used for repayment, and even then the UK companies have ample assets to repay the loan, even in such an eventuality which is of course unthinkable."
Our Thoughts
So basically, people who aren't lawyers or financiers (or some combination of both) shouldn't try to elaborate on what legal or financial filings are.
Sources: NeoGAF, official forums via Massively Overpowered
Articles Related to Star Citizen
Star Citizen Community Spotlight Shares Fan-Made Creations
Chris Roberts Shares Star Citizen Internal Release Schedule
The MMO Alpha and Beta List: June 23, 2017
Related:
Industry
,
News
,
Sandbox MMO
,
Star Citizen