Nineteen months after the conclusion of the successful City of Titans Kickstarter campaign and at last the dev team feel as though they are on track with the game's development.
"Tonight, for the first time since the Kickstarter, we have a live internal test server that fully qualifies as being an MMO."
In the recently released State of the Game from company president Nathaniel Downes, all this and more has been revealed. He admits that six months ago they needed help to build the best MMO possible. So they licensed "an off the shelf solution" to compare City of Titans to and at last, they have come to an understanding which means a leap forward in the game's development process.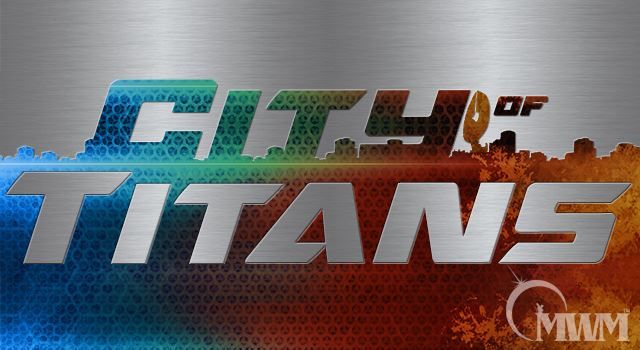 Now, the team are migrating the powers into the game's environment where they will be able to witness the results of what they have designed and thus coordinate them with the costume designs in order to create the game's themes. In addition, one of City of Titans' founders, Dr. Cameron 'Segev' Johnson, now has a framework within which he can set up and evaluate the AI routines which should speed up this aspect of design rapidly meaning that there will be a steady stream of prototype intelligence models to evaluate over the coming months.
The delays have actually been relatively useful as through this time, new games have been released which gave the team new ideas for how to handle the quests in City of Titans, and with the power behind Unreal Engine 4, there is so much more they can now do with the mission builder than they initially thought.
"Titans, for all that we've endured; for all the grit and hard work required; for all the tasks that lie ahead, know this:
The shadow of doubt has passed, and the State of the Game is strong."
There has been a whole bunch of interior company shuffling which should mean further efficiency going forward and hopefully, we'll be seeing some decent progress on City of Titans going forward! We can't wait to see what the game becomes.
As ever, City of Titans remain focused on creating a new home for the ex-City of Heroes players, which is the precise reason why they have not sought out venture capital or sold to a publisher. If they ever did, it would need to be on "their terms", and they feel they need far more progress on the game before that would be a possibility. However, further crowdfunding is very much an option for Missing Worlds Media and so as of the beginning of august, they will be opening up a "second-chance" crowdfunding option for people who missed the original Kickstarter, and also for people who would like to increase their donations. It will be available through their website, similar to what Star Citizen and others are doing, but it will only be available for two months, after which time they plan to transition to a "standardized model of revenue."
Source: State of the Game, June 2015
Related:
City of Titans
,
Crowdfunding
,
Development
,
Missing Worlds Media
,
MMORPG
,
News
,
Superhero