Inspired by Marvel Entertainment's newest feature length film Captain America: Civil War, Civil War themed content is coming to Marvel Heroes 2016. New costumes, gameplay features, team-ups, and much more will be available on May 6, 2016, with yet more new goodies coming to the popular RPG over the course of the next month.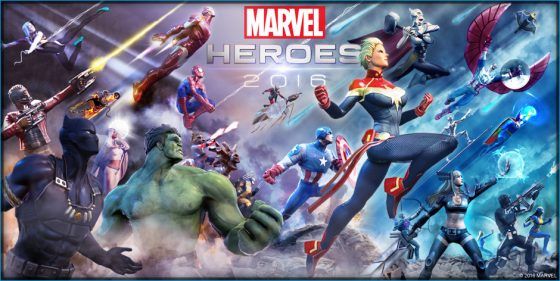 Starting today, May 6, 2016, until May 8, players may enter the codes TEAMCAP or TEAMIRONMAN at marvelheroes.com/redeem, to receive a free Captain America or Iron Man unlock. Only one code per account may be redeemed, so pick your team wisely. Additionally, ten new movie-inspired costumes – for Captain America, Iron Man, Ant-Man, Winter Soldier, Scarlet Witch, Hawkeye, Black Panther, War Machine, Black Widow and Spider-Man – are coming to the game over the next month, as well as two new Team-Up heroes, Falcon and Agent 13. The new Captain America and Iron Man costumes will be available today, with the rest and the new Team-Up heroes planned for upcoming weekly updates during the next month.
Two new gameplay scenarios are also on the way; Gameplay Scenario – Crossbones is live today, and puts players in the role of rescuers on the island of Madripoor, and players must rescue civilians and disable bombs before time runs out. Gameplay Scenario – Whose Side Are You On? will be released in one of the upcoming updates, and puts players in an airport with a tough choice to make; Team Iron Man or Team Captain America? Once players choose, they must be ready for a showdown with the other team. New mystery boxes, themed tournaments, and more round out the special plans for the Civil War event.
Our Thoughts:
More new Marvel stuff! With the worldwide release of Captain America: Civil War, Marvel Avengers Academy is also getting into the Civil War spirit, and it all seems like a lot of fun. The only thing better than getting to be a superhero in a video game would be getting to be a superhero in real life, and come on… how many of us got time for that?
Source: Press Release
Related:
Event (In Game)
,
Marvel
,
Marvel Heroes
,
News
,
Update