One of the most requested adjustments by players of the sandbox MMORPG has finally arrived. RuneScape Clue Scrolls have gotten a complete overhaul today, granting players a new tier of Clue Scrolls to follow and rewards that include the most valuable items the game has to offer.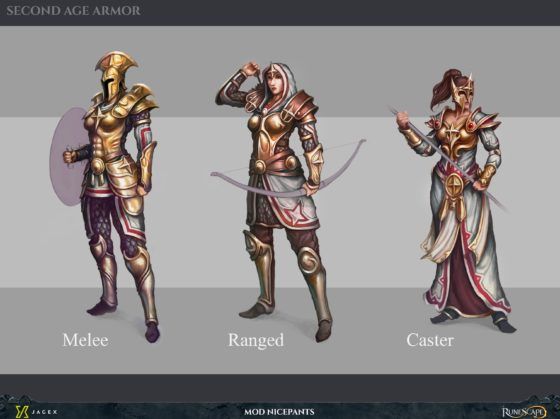 For those who aren't familiar, Clue Scrolls are essentially treasure maps that have players following a trail of puzzles and riddles for some bright shinies. The system rework introduces new streamlining steps including the ability to stash required items in convenient locations, a collection log, a new Globetrotter Outfit to unlock, and a high scores mechanic.
The rework has also added the Master tier of Clue Scrolls, offering what are promised to be "eye-wateringly-difficult" riddles to solve with some of the MMO's best goodies waiting for those who follow the trail to the end. Rewards include Second Age armor, new formal evening attire for male and female avatars, and the high-level elite Robin Hood outfit.
The update is the first of several planned adjustments meant to follow up on player feedback gathered by the devs. "We wanted to make it clear that we would be delivering some of their most desired updates to RuneScape throughout 2018," says senior product manager Matt Casey. "With the full launch of the Clue Scroll rework we're beginning to do just that."
Future updates on tap of this sort include a Bank rework and a beta of the Mining and Smithing skills update, with details on those changes expected sometime soon.
Our Thoughts
Looks like the gold at the end of the Clue Scrolls rainbow has gotten a whole lot shinier. We're glad to see not only the entire Clue Scrolls system get tweaked but a whole new layer of difficulty and reward laid on top. We wish those chasing those treasure maps the best of luck!
Source: press release
Articles Related to RuneScape
Old School RuneScape Celebrates its Fifth Birthday
RuneScape and Old School RuneScape Are Coming to Mobile
RuneScape Devs Team with SpatialOS for Future Projects
Related:
News
,
Runescape
,
Sandbox MMO
,
Update