Back in November, we brought news of a crowdfunded Heroes of the Storm tournament called Heroes Rising. The Kickstarter for this event is still live, and has surpassed its goal of $5,000, but will only get better if you donate more! The tournament has also just released its bracket, which showcases the teams participating in the event.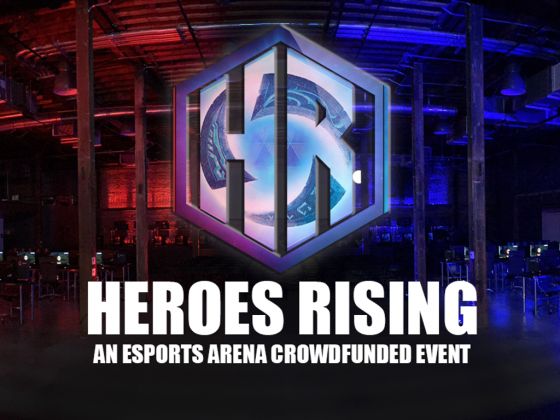 Heroes Rising is a tournament like no other, as it is completely crowdfunded through a Kickstarter campaign by eSports arena. Some of the best teams in the world will be brought to the tournament to participate.  It's fully made possible by the people, and people can receive perks anywhere from your name on the website, to a VIP Meet and Greet. The $5,000 goal to even hold the event has already been met, and the tournament has a prize pool of $10,000 thanks to various sponsors.
Being the first tournament of 2016, it'll be the first time for many teams to showcase their new roster. Cloud9 is supposedly replacing one of their members with Arthelon from Bob Ross Fan Club, after Arthelon's announcement of his supposed departure from Bob Ross Fan Club. The tournament will be held at the first eSports exclusive venue in the United States and the first round will take place on January 9. Buy your tickets now!
Our Thoughts
With some of the biggest Heroes of the Storm teams competing, from Cloud9 to Team Blaze, Heroes Rising is bound to be a success. Though not the largest scale eSports event in the world, it is a tournament made possible by the awesome Heroes of the Storm community, and we couldn't be prouder that a group of fellow gamers are able to make something like this possible.
Source: Gosugamers
Related:
Blizzard Entertainment
,
Crowdfunding
,
eSports
,
Heroes of the Storm
,
Heroes Rising
,
MOBA
,
Tournament