Three months into Closed Beta and Sandbox Interactive have revealed the current plans for Albion Online's development future. Based on extensive player feedback, these development plans focus around expanding the game world, improving content and character progression, more clearly separate red and black zones for varying player interests, and the introduction of new gear.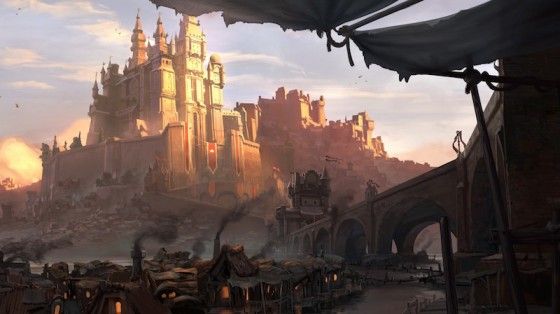 The level design team is hard at work on the game world, improving the aesthetics, developing player cities with a more unique feel, and generally going for more strategic depth. New PvE and PvP locations are being added with a fair bit of frequency, though most attention is on zone frequency and distribution, as well as reward balances. Character progression will be improved by offering more strategic freedom with a clearer correlation between risk and reward. In order to satisfy a wider variety of player styles, red zones and black zones will be more clearly separated, keeping guild wars apart from territory and zones for PvE players. In addition, the crafting system is getting a big revamp and some special rare items with unique abilities will be added to the game.
So there is lots of good stuff on the way for Albion Online! To read the development plans in even more detail, you can check out the full post here.
Our Thoughts
There's always a little discrepancy between those who want a game to remain as hardcore a PvP experience as possible, and those who like to check things out on their own terms, but it seems that Sandbox Interactive have opted for more player choice in Albion Online and we couldn't be happier about it. Albion is a game with some wonderful ideas and the plans outlined in this development post indicate that they're trying to open the game up to more player types than before. Keep up the good work, guys!
Source: Press Release
Related:
Albion Online
,
Beta
,
Development
,
Fantasy
,
MMORPG
,
News
,
Sandbox Interactive