Hearthstone Enters Open Beta
Blizzard's highly anticipated trading card MMO Hearthstone is now in open beta. For now the open beta is limited to North America only, but there are plans to roll it out worldwide in the coming days. There are no further plans for card wipes. But Blizzard does warn that it is still a beta and anything could happen. And in other Hearthstone news, Blizzard is suing a copycat called Legend of Crouching Dragon. They hope to get $1.65 million and possibly have the game removed as it is similar to Hearthstone in design and function.
Mighty Quest for Epic Loot Holding Open House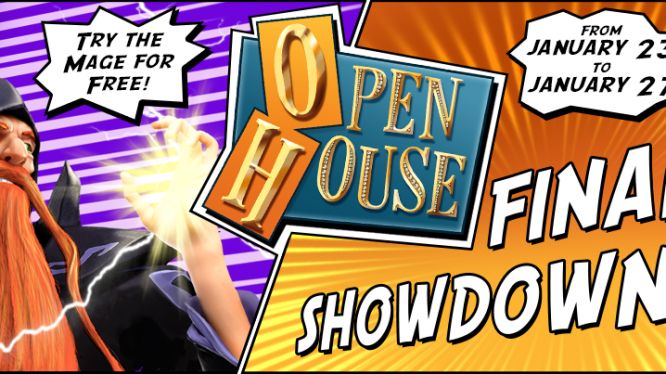 The endlessly amusing Mighty Quest for Epic Loot is hosting one last Open House event, and you're all invited! From January 23rd to January 27th log in to Mighty Quest and get your hands on the Mage for the very first time. Best of all this will be the last Open House because Mighty Quest is headed for the wilds of Open Beta! There aren't any details yet on when this will start but we will be watching it closely.
Ultimate Naruto Launches First Server
The first server for the free to play browser based Ultimate Naruto is launching on January 23rd. The server is being called Neji (SEA) and will be host to several in game events to mark the occasion. Ultimate Naruto is said to be a 100% retelling of the famous Naruto anime as a side scrolling turn-based MMO.