How do you get people talking about your MMO title after being silent for a number of weeks? You create a social media tease. Some form of "major" Dark and Light announcement is apparently on the way later this week according to the game's Facebook page.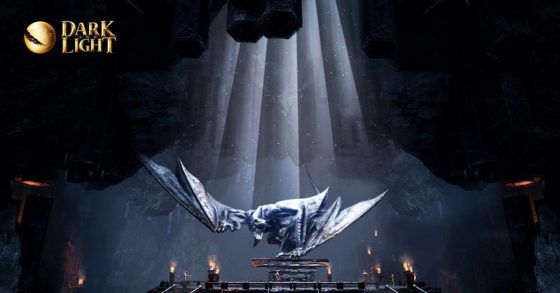 The above image and a quick blurb are all anyone has to go by for the moment:
"We have a major announcement coming later this week – be sure to keep an eye out, you're not going to want to miss it!"
The game's official Twitter page also makes a reference to the same announcement, stating that the reveal in question will be "wyvern-sized".
The tease is the most recent peep that has come out of the in-development fantasy sandbox since detailing the Bestiary feature at the end of June, along with a partnership with nVidia to create 360-degree screenshots using the GPU's Ansel technology.
Our Thoughts
Well, it did the trick in our case, at least. We're talking about Dark and Light once more. Are we maybe going to see an actual early access date on Steam? Are we getting a finished product? Another delay that will push this one back into a third volume of "What Ever Happened To…"?
Articles Related to Dark and Light
Snail Games Explains Magic in Dark and Light
Dark and Light Steam Page Goes Live
The MMO Alpha and Beta List: July 7, 2017
Related:
Dark and Light
,
News
,
Sandbox MMO
,
Teaser