In a recent post on the game's official forums, Darkfall Executive Producer Zad has announced a period of service disruption for Darkfall: Unholy Wars. The Darkfall service disruption is the first one in the game's run of over 3 years.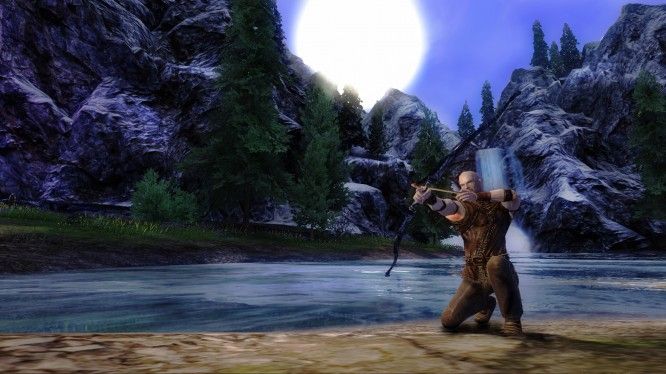 Aventurine SA, Darkfall's developer and publisher, are located in Athens, and the post cites the financial turmoil in Greece as the cause of the disruption; "Unfortunately, and against our best efforts, the conditions in Greece have caught up with us and do not allow us to continue operating the game as we have been so far," Zad states. No indication is made whether the interruption will be temporary or permanent, and indeed, Zad indicates in the post that they do not know for certain how long the disruption may last; "We hope that the disruption of Darkfall Unholy Wars service is temporary and that we will be back soon in a more sustainable format. We apologize for the inconvenience to all that are affected."
For the present, the Darkfall: Unholy Wars website is still up; however, clicking on "buy now" takes the user to a maintenance page.
Our Thoughts:
Every time we see an MMO close down, it literally brings everyone in the MMOGames office down. While in this case the shutdown may be temporary – and we very much hope it is – the fact remains that every game is someone's favorite. In this case, Darkfall has been operating for a couple of years; some people will have made a lot of memories and friends there. We hope they can find a new game to call home.
NOTE: Originally I stated that Darkfall: Unholy Wars had been running for 13 years, which was an error. The game has been running for about 3 years, going live in April of 2013. I transposed a 13 in my brainbits. – Amanda
Source: Darkfall Forums
Other Pages Related to Darkfall
Darkfall: Unholy Wars Profile
Darkfall: Rise of Agon Profile
Darkfall: New Dawn Profile
Related:
Darkfa
,
Darkfall
,
News
,
Shut Down