Put on your best wool clothing and hope you don't catch a plague; it's almost time once again for re-entry into the "feudal life simulation". Bitbox has confirmed the dates for the next Life is Feudal: MMO closed beta test.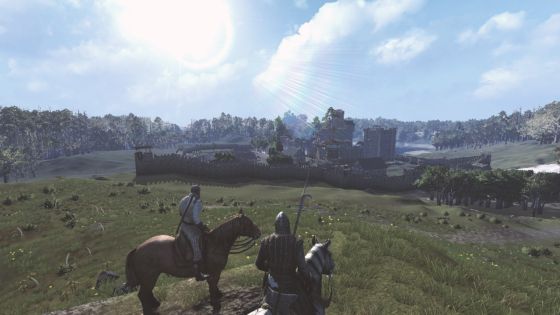 The next round of testing for the group-focused sandbox will start on Wednesday, April 26th. Testing will run for approximately ten days. Players are urged to band together to take part in a variety of activities such as exploration, crafting of gear and tools, building homes, and forming up guilds.
Access to the game's closed beta is limited to those who have purchased one of three Founder's Packs. More information can be found on the website for the MMO.
Our Thoughts
Without any specific focus for testing, it sounds like this round of closed beta will simply be a catch-all test to see how things work. There are certainly a lot of sandbox MMOs going, so if you're curious to find out what sets this one apart, be sure to check out our recent interview with Bitbox's CEO to learn about what to expect from Life is Feudal: MMO!
Source: press release
Articles Related to Life is Feudal: MMO
Life is Feudal: MMO Developer Interview
Life is Feudal: Your Own Preview
Conan Exiles Update 24 Invites You to The Dregs
Related:
Closed Beta
,
Life is Feudal
,
News
,
Sandbox MMO