Gamers can sometimes be a surly lot, and the recent round of games which never seem to materialize has taken its toll on the patience of many, but some people have taken voicing their disappointment way, way too far. Hello Games developers have received death threats over No Man's Sky delays after they announced a new August release date for the game last week.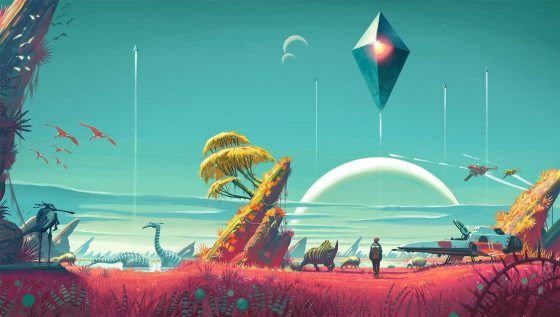 Sean Murray, a member of the development team working on No Man's Sky, spoke about the death threats in a recent Tweet; "I have received loads of death threats this week, but don't worry. Hello Games now looks like the house from Home Alone." He later added, "Tell me when its safe to remove the marbles and oil from the stairs. It's getting really cumbersome, and I need the toilet."
The response from fans has been, for the most part, understanding; however, some have voiced very negative reactions in the comments section of the announcement post; "You guys who are being supportive of this are way too forgiving. In no other industry is this acceptable at least not to the extent that it has permeated the video games industry," wrote a user identified as ninjaninja551. Another user identified as BRAVO_SIX98 wrote a rather long and windy response, all in capital letters and ending with "F*** YOU GOODBYE." And yet another, Pie_Flavor14, asked "When will we be getting our pre order refund?"
Our Thoughts:
Delays on early access and preorder games have become so commonplace as to become a meme, but that is no excuse for anyone to actually threaten the life of someone else, ever. Asking for a refund or voicing disappointment is one thing, but come on; death threats? Kudos to Sean Murray for handling it with a sense of humor, but regardless, we hope a criminal investigation is ongoing; there is no excuse for this, ever.
Source: Gamesradar.com News Post
More Recent Articles Related to No Man's Sky
No Man's Sky Profile
RUMOR – No Man's Sky Has Been Delayed
No Man's Sky Delay is Official
Related:
Delay
,
News
,
No Man's Sky