Together, Bungie, Activision, and Destiny players have raised over $1 million in aid for relief efforts in Nepal.
Destiny Relief Efforts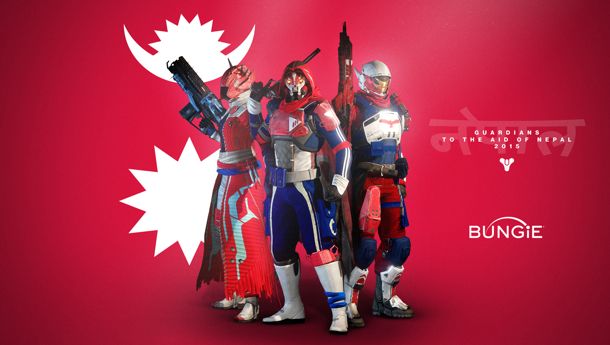 As a response to the magnitude 7.8 earthquake that ravaged Nepal in April, Bungie has been selling $30 Destiny t-shirts and giving proceeds to Direct Relief. On top of the proceeds, Bungie and Activision have both contributed $50k each to relief efforts. The humanitarian efforts have been incredibly successful, thanks to overwhelming support by the Destiny gaming community. Direct Relief's president and CEO Thomas Tighe was floored by the gamers' response. In a recent statement to the press, he said:
This was an astounding act of generosity on the part of Bungie and the larger Bungie community, and we at Direct Relief are deeply grateful – beyond what can be expressed in words… Most importantly, the Bungie community's amazing support will translate immediately and directly into help for people in Nepal who experienced a tremendous blow, are in a very difficult and more vulnerable situation now as monsoon season nears, and also have a long, tough road ahead. Every penny will be spent to help strengthen essential health services that were needed before the earthquakes and much more so now.
Source: mcvuk.com
Related:
Activision
,
Bungie
,
Destiny
,
MMO
,
MMORPG
,
Nepal
,
News