So with the arrival of The Hungering Deep, we're going to see the first of a number of limited-time Sea of Thieves campaigns. But just what are they? What other content types can players expect? These are the topics that are lightly touched on in the most recent Inn-Side Story dev video.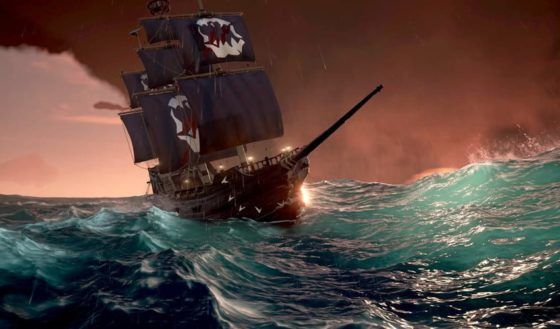 Campaigns will be timed and exclusive content chunks that are tied to the release of larger updates like The Hungering Deep, which will also offer their own exclusive rewards. After that, the features of the large-scale update will, of course, remain in-game. What wasn't elaborated upon, however, was how long these campaigns will run.
In addition to campaigns, the devs discuss other types of content such as Ways of Play for both regular players and Legends, Large Tools and Small Tools. In addition, the devs talk once more about their weekly smaller updates where they plan on adding new small mechanics or other adjustments. There's also a hint that there will be some brief glimpses of their next two larger updates at this year's E3 near the end of the video.
The full video itself can be seen embedded below.
Our Thoughts
So here's the thing: we're pretty sure making content events available to only those who logged on was a similar trap that Guild Wars 2 fell in to and received some backlash about, so we're definitely wondering how players of Sea of Thieves will take the news that these large patch campaigns are going to be truly limited. Where do you stand on this idea?
Source: YouTube
Articles Related to Sea of Thieves
Sea of Thieves Provides Initial Information on The Hungering Deep
Sea of Thieves Charts a Content Update Course Through 2018
Sea of Thieves Game Page
Related:
Multiplayer
,
News
,
Sandbox MMO
,
Sea of Thieves
,
Video