You've got questions. The Diablo 3 team would like to offer answers. It's the very literal definition of a Diablo 3 Necromancer Q&A, which is currently raking in questions about the upcoming class for a livestream later in the week.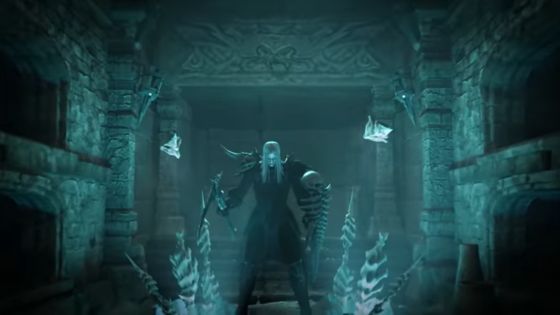 The Diablo 3 team is taking questions on an official forum thread as well as through Twitter with the hashtag #D3QA. The answers will be offered by senior game designer Travis Day and lead VFX artist Julian Love.
Now before you get your hopes up, no, the Q&A will not be answering the most obvious question of when Rise of the Necromancer is due to launch:
"We're not ready to announce price or date information. Instead, please focus on questions about the Necromancer class, its mechanics, or the development process behind it. We'd love to talk about philosophy and iteration, because there's a lot more we can share in that regard."
If you're still interested in any of the requested topics, you can check out the thread here and watch the answers live on Wednesday, May 3rd at 4 pm PDT on Facebook and Twitch.
Our Thoughts
Well, drat. We were hoping there would be a launch announcement in this Q&A. Still, it should be interesting to see what questions Diablo 3 vets about the Necromancer. If you're curious about our thoughts on the upcoming Necromancer, be sure to check out our closed beta preview.
Source: official forums
Articles Related to Diablo 3
Diablo 3 Necromancer Closed Beta Preview
Diablo 3's Necromancer Closed Beta Begins
Diablo 3 Seasons Arriving to Consoles
Related:
ARPG
,
Diablo 3
,
Necromancer
,
News
,
Q&A