In a recent producer's letter, Dungeons & Dragons Online's Executive Producer Severlin talked about the game's 10th anniversary and the debt of the long-anticipated Gnome race, while also talking about the things that were achieved in the year 2015. Let's go over everything, shall we?
With an ambitious schedule Turbine entered 2015 and with 4 raids, 3 monster manuals, 11 new quests, a new class, and a greatly improved random loot system, Dungeons & Dragons Online ended the year. Quite the feat, if we may say so ourselves. Plenty of quality of life improvements were made as well.
But 2016 is a whole new year, and this first quarter will see one of DDO's biggest milestones; the game's 10th anniversary! A massive party will be thrown towards the end of February, with gifts, prizes, events and surprises. A multi-character-level-dungeon, similar to the Night Revels dungeons, will also see its debut and will be a tongue-in-cheek story featuring some of DDO's most popular and enduring characters and NPCs.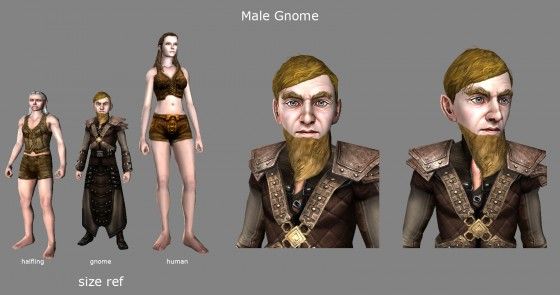 Update 30 will also see the debut of the long-anticipated Gnome race, as well as the Deep Gnome Iconic. An updated Cannith Crafting system will also be debuted and will tie in nicely with the new randomly-generated loot system that released in Update 29. The developers of DDO will be previewing plenty of Update 30 in the coming weeks on Lamannia. Make sure you offer your feedback if you want it to be heard!
Our Thoughts
The gnome race has been anticipated by the community for quite some time now, so to hear that it will finally be making its debut in the next update. And with DDO's 10th anniversary just around the corner, we'll be celebrating accordingly as well, of course!
Source: DDO Producer Letter
Related:
Development
,
Dungeons & Dragons Online
,
MMORPG
,
News
,
Turbine