ZQGames is getting in on the tank/armor warfare scene with their newly announced Final Fire. It features team based vehicle combat on the air, land, and sea. Like others already on the market Final Fire has modelled their vehicles off real life military craft from World War 2 all the way up to today.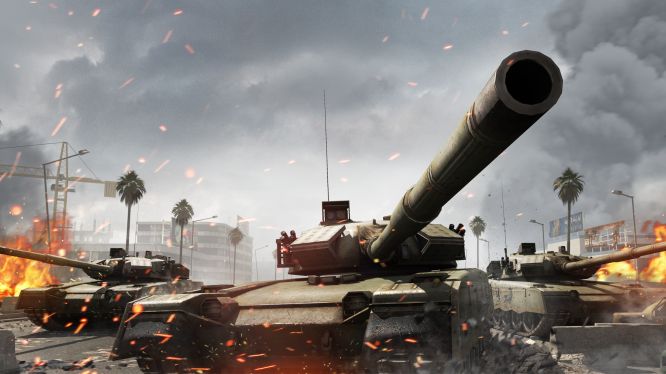 Currently players can chose from the Chinese, Soviet, America, Middle Eastern, and British forces. There are tanks, gunships, planes, and light utility vehicles. Each map is a massive battlefield where two teams face off against each other. The environments in each map are dynamic, designed for strategic combat planning and interactive.
Though it is only being announced now Final Fire has already received the Steam Greenlight. The closed beta for the game has already concluded and was limited only to China. It is expected to launch globally in the fourth quarter of 2015. Check out the official E3 trailer below.
For more news and coverage from E3 2015 head over to our complete E3 page. Where you can find all the news from MMOs, MOBAs, Shooters, eSports, and Peripherals in one place. Also be sure to follow us on social media for live updates from the convention floor and during the major press conferences.
Related:
E3
,
E3 2015
,
Final Fire
,
News
,
Steam Greenlight