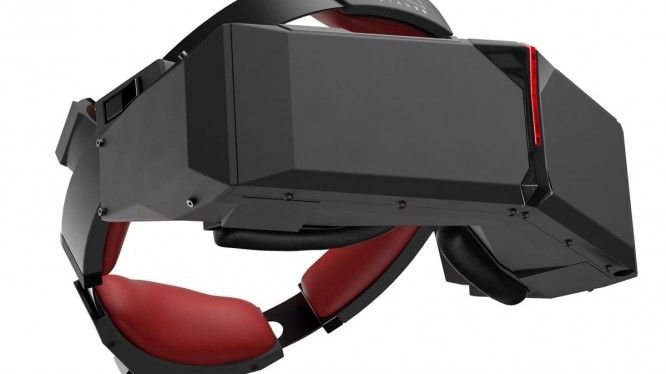 Starbreeze Studios, the developers of The Chronicles of Riddick and the Syndicate reboot have unveiled their high end virtual reality headset, StarVR. The headset has dual 5.5 inch LCD displays with a 5120×1400 resolution which is much higher than any headset currently announced. It offers 130 degree vertical field of view and a massive 210 degree horizontal field of view.
Starbreeze aims to be the first publisher to create both VR software and hardware. There is no word yet on how much this high end headset will cost but with Oculus Rift currently at $350 you can be sure it won't come cheap. There's also no indication on how heavy it is which is always a concern for VR headsets. Check out the video below to see what Starbreeze has to say about StarVR.
During E3 StarVR is available playing Overkill's The Walking Dead. We can only imagine that the line for this will be massive as everyone wants to try out what looks like it will be Cadillac of the VR industry.
Find all of our E3 2015 coverage in one easy to read place. We're already updating it several times a day as studios and developers get the E3 festivities started early. Keep an eye on social media for news as it happens.
Related:
E3
,
E3 2015
,
Headset
,
News
,
Virtual Reality