It is Oktoberfest in Echo of Soul, so grab your party hats and take part in the Oktoberfest event!
Oktoberfest Event
You can access the event map by heading to one of the major cities – Mnemos Town, Ignea, Rimen, or Laterna – and the first quest will automatically pop up. Once you complete the quest, you will receive an Oktoberfest Invite. This will teleport you to the Ignea Scullery. Accept the quest from Daniel the Oktoberfest Chef and speak to him again to be teleported to the Oktoberfest and let the fun begin!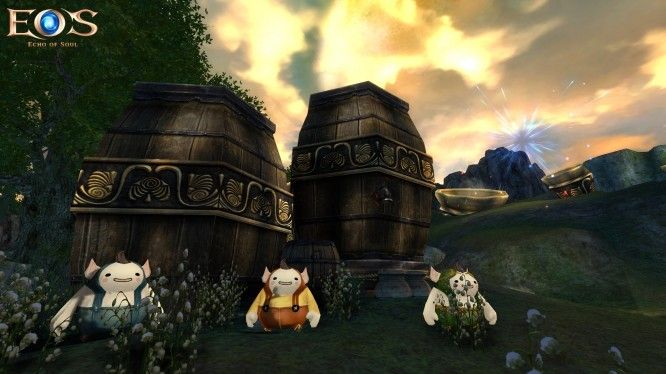 On the map you will see daily and repeatable quests that can be completed for Oktoberfest coin rewards. Coins can be traded in the Oktoberfest Shop (at Alexander the Oktoberfest Merchant) where you can find recipes and ingredients to make Oktoberfest Pork Knuckle, Oktoberfest Premium Beer, and Oktoberfest Sausage! You can also trade the coins for a Soul Orb, special Oktoberfest healing item boxes, Magic Eggs, Equipment Supply Boxes and also a special Oktoberfest EXP Scroll.
The Oktoberfest Event will last for 3 weeks, so make sure you get as many coins as possible!
Oktoberfest Exp Scroll
This scroll will give you around 450,000 XP points, allowing you to level up very quickly during the Oktoberfest Event.
Updates, Modifications and Fixes
Battlefield Updates: An exclusive Oktoberfest Box will be given out along with the usual rewards for Battlefield wins during the Oktoberfest event. Level 1-59 players will get minor Purification Scroll x5. And level 60 players will get Purification Scroll x5 and Prime lv 2 Battlefield Bandage x5. The daily battlefield quest "Law of the Jungle" will reward 2 courage coins per day.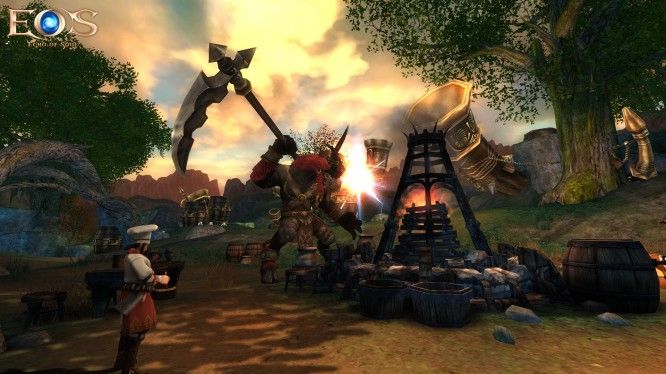 Modification of Weekly Content Reset: Starting on September 23rd, the content reset schedule will be changed from 8 AM Thursdays to 8 AM Wednesdays.
Update of Valhalla: The boss of Valhalla now gives 5,000 gold and 999 Essences of Bravery. There will also be general goods merchants at the Valhalla starting point (so 4 new NPCs in total).
Primal Essence Shop Update: You can now trade Primal Essences at the Primal Essence Trader Peanut in Ignea for the following: Digestant, Njord's Blessing, Edun's Blessing, Soul Orb, Sealing Crystal and Appraiser's Ink.
Bug Fixes: The tool tip for the Stormguard's Epiphany Set displayed the wrong skill. It has since been fixed and now states that the bonus is applied to Vital Serenity. The emotes for the headset items from the Season 2 Magic Lamps are now working properly.
So that's all! Have fun partying in Echo of Soul during the Oktoberfest event, and make sure you collect those coins!
Source: Echo of Soul Patch Notes
Related:
Aeria Games
,
Echo of Soul
,
Event (In Game)
,
MMORPG
,
News