The online CCG has finally made its move to mobile as of today. The Elder Scrolls Legends mobile launch is now official as the digital card game has finally made its way to iOS and Android devices.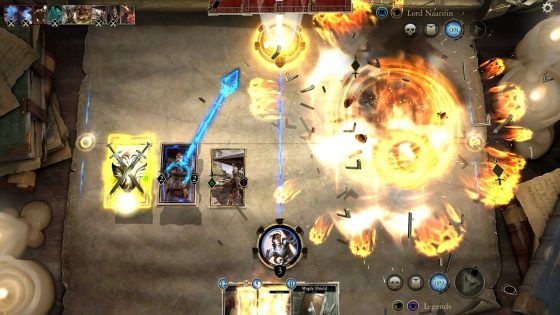 The newly released CCG for mobile devices has seen adjustments to the interface in order to make the game more comfortable to play on smaller screens. Of course, the base game is fully free-to-play, but those looking to expand their mobile game can pick up the Heroes of Skyrim expansion pack for over 150 more cards' worth of gameplay.
The Elder Scrolls: Legends is available on the Google Play store and App Store for your respective mobile and tablet device.
Our Thoughts
It felt like a long while before we would see this CCG hit mobile, but we finally have the full game on every possible device. The Elder Scrolls Legends looks to be the perfect quick time-waster while commuting or other during some general downtime. We're looking forward to seeing how TES Legends plays on a smaller screen.
Source: press release
Articles Related to The Elder Scrolls: Legends
The Heroes of Skyrim Arrive in The Elder Scrolls: Legends
The Elder Scrolls: Legends Starter Pack Offers Deck-Building Headstart
Warframe Devs Announce FPS/CCG Hybrid Keystone
Related:
mobile gaming
,
News
,
Online CCG
,
Release
,
The Elder Scrolls: Legends