If you haven't tried it out yet now is your chance. Play Elder Scrolls Online free this weekend. The event will be running from November 30th until December 6th for PC, Mac, and PS4.
All new accounts will be given 500 free crowns to use in the in-game store to buy XP scrolls, potions, or even pets. If you've played Elder Scrolls Online before during free weekends you'll find that all of your character's progress is still there.
Should you decide to buy Elder Scrolls Online after the free weekend your characters will be exactly where you left them.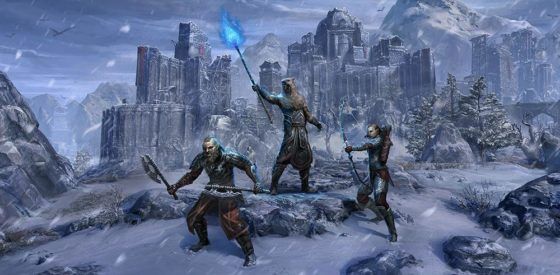 New players will also be able to take part in the In-Game Dungeon event. To take part just complete a random dungeon via the dungeon finder and earn a mysterious reward box. You can earn one box per character per day. The boxes can contain experience scrolls, potions, pets, mounts, and costumes. There's also a chance for you to hit the jackpot and win a pack of 20 homes or 20 mounts. This event will be taking part throughout the free weekend.
Finally, you can sign up for the 10 Million Stories Sweepstakes where you'll be able to win awesome in-game events along with real-world prizes. You can earn a bonus entry into the sweepstakes every day by completing a random dungeon. The sweepstakes end on December 6th. There are some restrictions on the sweepstakes so be sure to check out all the rules before you get too excited.
If you've never played Elder Scrolls Online before this is the perfect opportunity to experience the game without having to spend a single cent. If you do plan on taking part in the free weekend your first task is to find 80gb worth of space on your computer. Good luck with that!
Source: Official News Post
Related:
Event (In Game)
,
Free
,
News
,
The Elder Scrolls Online