Alright, there's not a whole lot to go on here. Because, yanno, that's what teases do. That said, a recent tweet from The Elder Scrolls Online account is strongly suggesting a potentially dragon-centric ESO update that will be announced sometime later in the week.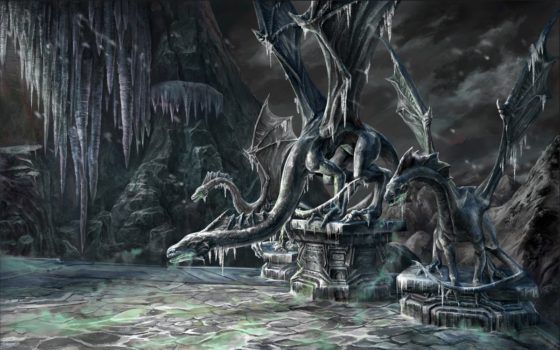 The tweet in question features the above picture and remarks that a new year is bringing new content, followed by a dragon emoji. The tweet also mentions to follow the game closely for "exciting news and details" to be announced this week.
Some of the more eagle-eyed lorehounds appear to have connected the image as a statue of the Daedric Prince Peryite, who often takes the form of a dragon when appearing to mortals. Others are suggesting that the image means the continent of Akavir – AKA the Dragon-Land – will be the focus.
Our Thoughts
So the first question that springs to mind is the scope of this tease; whether this is heralding a basic DLC update of some form or is a nod to a new expansion-sized update. In any case, we'll most certainly be among those watching the MMO's social accounts for further details as they're unveiled. We'd also love to see your take on this tease in the comments below!
Source: Twitter
Articles Related to The Elder Scrolls Online
The Elder Scrolls: Legends Return to Clockwork City Launches
Clockwork City Opens for The Elder Scrolls Online Console Players
MMOGames' Best of 2017 Awards
Related:
MMORPG
,
News
,
Tease
,
The Elder Scrolls Online