Well, maybe not "throws its wallet" so much as "loads it into a t-shirt cannon, hooks that cannon to a large tank of compressed air, and then fires that sucker". Epic Games is apparently very serious about making Fortnite esports a thing, to the point where it will invest $100,000,000 for event prize pools.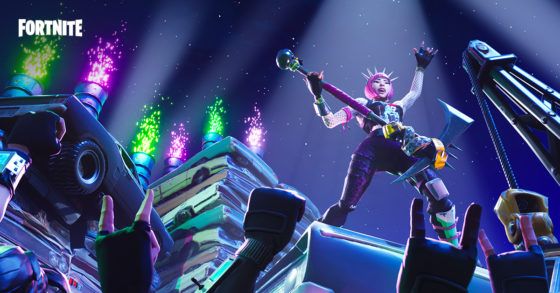 Yes, that amount is not a typo. Epic Games announced to fans of the battle royale shooter that they should "grab your gear, drop in and start training" as the company will be offering up $100,000,000 to fund event prize pools through any 2018-2019 season of competition.
"We're getting behind competitive play in a big way, but our approach will be different – we plan to be more inclusive, and focused on the joy of playing and watching the game," reads the post.
Just what sort of events and what sort of platforms will be used by Epic Games to push Fortnite BR's esports scene isn't immediately clear, but the post promises additional details on that front in the coming weeks.
In the meantime, the game's latest update has gone live, adding jetpacks and the second edition of the Solid Gold limited-time event to Battle Royale and an even more threadbare than usual update to Save the World.
Our Thoughts
So considering their aims, we kind of figure that a platform like ESL would be an obvious choice. That said, with the astronomical popularity that Fortnite Battle Royale has achieved, we suspect that many esports gaming and tournamet platforms are already beating down Epic Games' door to host whatever events the company has in mind.
Source: official site
Articles Related to Fortnite
Esports Industry in 2018 by the Numbers
Fortnite Mobile Outlines Pending Updates and an Android Release Window
Fortnite Battle Royale Skin Used as a Playground Insult
Related:
Battle Royale
,
eSports
,
Fortnite
,
Fortnite Battle Royale
,
News