ESL today announced that it has reached an agreement with the international entertainment group, MTG, to acquire a majority stake in Turtle Entertainment GmbH, the holding company for ESL and its international subsidiaries.
ESL Acquires Turtle Entertainment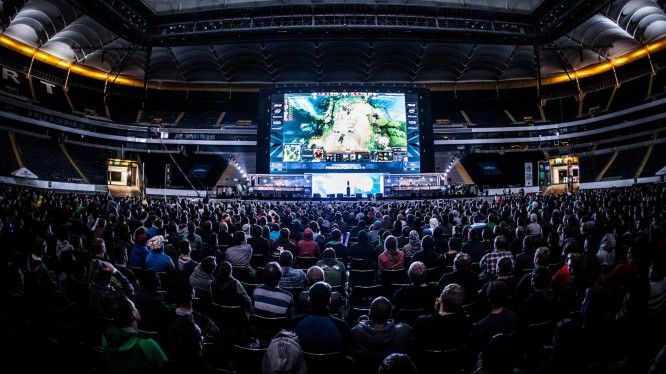 ESL is the world's largest eSports company and a global eSports leader. For 15 years, the company has shaped the industry in broadcast values, production, and event experience with events like the Intel Extreme Masters and ESL One. They have pioneered stadium events in the eSports scene and consistently break industry records.
When asked about ESL's recent deal with MTG, ESL CEO Ralf Reichert commented:
"When we founded ESL 15 years ago, our goal was to bring esports to fans all around the world and establish it as a global sport. Today eSports enjoys worldwide recognition and now, together with MTG, it is time to bring eSports to the next level. We are excited to partner with MTG, who share our enthusiasm for the sport and bring an entrepreneurial commitment to help make this dream come true. MTG's extensive operational network in over 100 countries, and broadcast sports experience, will help us bring ESL and esports to many more places around the world, while allowing us to continue expanding on strong, strategic local partnerships. The ESL leadership team couldn't be more excited to accelerate the entire esports industry forward together with MTG for the years to come."
Turtle Entertainment was established in 2000 and has since grown to include some of the world's most prestigious eSports brands and products, including Intel Extreme Masters, ESL One and the ESL ESEA Pro League. ESL's management team will continue to run the ESL business and have signed long-term employment agreements to continue expanding the brand globally through strategic international partnerships. Both Managing Directors, Ralf Reichert (ELS) and Heinrich Zetlmayer (MTG), are working with Turtle's original founder Jens Hilgers to create top-tier eSports experiences. The inventor of the ESL Play platform Jan-Philipp Reining will also stay on ESL's management team.
Related:
Acquisition
,
ESL
,
eSports
,
Magic: The Gathering
,
News
,
Turtle Entertainment