While the EVE Online Guardian's Gala sounds like a particularly fancy affair, it's anything but; the event is actually a meeting of pirates and drug smugglers, and it's up to interested players to break up the Gala.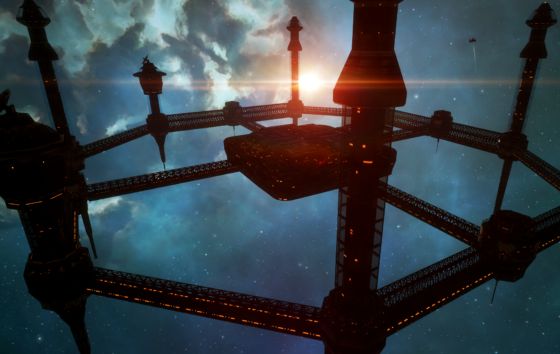 The Guardian's Gala is explained as a celebration between the Angel Cartel and the Serpentis pirate factions where members of both organizations toast the present and discuss the future. In an effort to stem the growing tide of criminal activity the Gala represents, CONCORD is now enlisting Capsuleers to disrupt this year's meeting.
Players who want to help need to locate Guardian's Gala Rendezvous Points located all around New Eden. The Rendezvous Points will be everywhere in-game from high-sec to deep space. Rewards for interfering include a unique Spirit SKIN and performance-boosting narcotics.
The Guardian's Gala runs from February 14th through February 28th. Information can be read here.
Our Thoughts
The Guardian's Gala event seems like an easy enough piece of PvE content for interested Capsuleers, but we're curious how other players could try to perhaps exploit this new event to their advantage, if that's even possible. Regardless of how the Guardian's Gala plays out, we definitely like the new SKIN on display.
Your Thoughts
Will you be taking part in the EVE Online Guardian's Gala, or do you have other projects and goals you're working on in-game? Share your thoughts with us in the comments.
Source: official site
Articles Related to EVE Online
Free-to-Play Finder: EVE Online's Free-to-Play Ascension
EVE Online Player Numbers Soar after F2P Transition
EVE Online Free-to-Play Trailer Details the EVE Experience
Related:
EVE Online
,
Event (In Game)
,
News
,
Sandbox MMO