CCP Games releases the newest version of EVE Online today.  The major feature of the new update is a new tactical destroyer for the Minmatar Faction. The Svipul has several combat modes allowing players to regularly switch their play style based on the situation at hand. The audio and visual engines have both been tweaked for Tiamat, adding new ambient sound effects as well as other performance upgrades. Other changes include a re-balancing of the projectile weapon system and quality of life changes to the cooperation tools.
For more information on the Tiamat update for EVE Online, please visit the official website.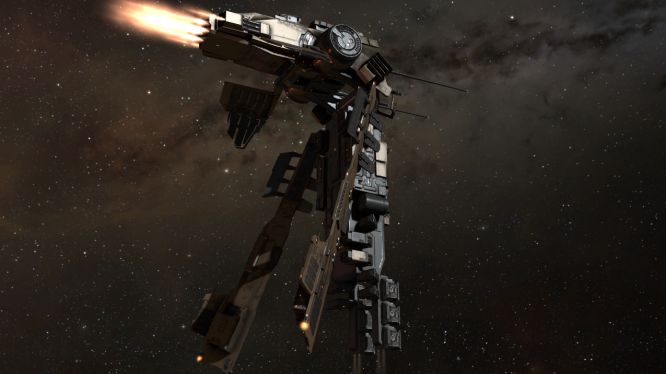 Minmatar Svipul: The second tactical destroyer to leave the shipyards, the Svipul (pronunciation), brings dynamic transformations between defensive, propulsion and sharpshooter modes to match a constantly shifting space battlefield.

Corporation Tools: Player corporations receive essential management tools to help them better organize and attract new members, and can now decide whether "friendly fire" will be policed by CONCORD authorities.

Projectile Weapon Rebalancing: The quality and diversity of projectile weapons and ammunition has been improved with adjustments to small artillery and autocannons in particular.

Audio and Effects: A large audio engine update brings improved performance, atmospheric sounds for pirate factions, and more visceral turret sound-effects.

Visuals: EVE's new physically based rendering system provides enhanced indirect lighting during warp, reflected light from nearby planets, updated structures and more.
Related:
CCP Games
,
EVE Online
,
MMORPG
,
Update