Everquest 2 celebrates its 10th anniversary this year. We have spent ten long years exploring and conquring Norath. Sony Online Entertainment is holding a massive event festival to celebrate this momentous occasion. The annual heroes festivile in in EQ2 to celebrate the anniversary. The event offers some fantastic rewards and is a lot of fun for those involved. For a great breakdown of the event, see the official write up at  EQ2 Zam. New content for this year is listed below.
Everquest 2 is a free to play fantasy MMORPG. With regular content updates and over a decade of history, Everquest 2 is a classic for any MMO enthusiast. If you have never tried Everquest or are thinking about returning for the anniversary event, now is a great time to play.  Please see the official website for complete details.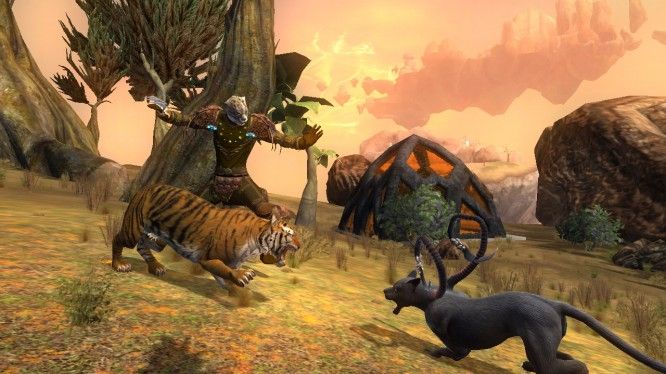 A strange woman and her band of play-actors have been seen travelling around bringing to life the stories of Norrath's past. Track them down, and attempt to defeat iconic EverQuest II bosses… in patchwork form!

The patchwork bosses drop a new currency, Mischeva's Tribute, which can be used to purchase special items! Visit the Heroes' Festival merchant in Freeport and the Qeynos Capitol District for house versions of your favorite defeated patchwork bosses, including Darathar, the Djinn Master, Trakanon, Roehn Theer, and Baelon. The Mischeva's Tribute currency can also be used to purchase sets of level 10, 20, 50, 70, and 95 heroic armor and weapons!
Related:
Anniversary
,
Event (In Game)
,
Everquest II
,
MMORPG